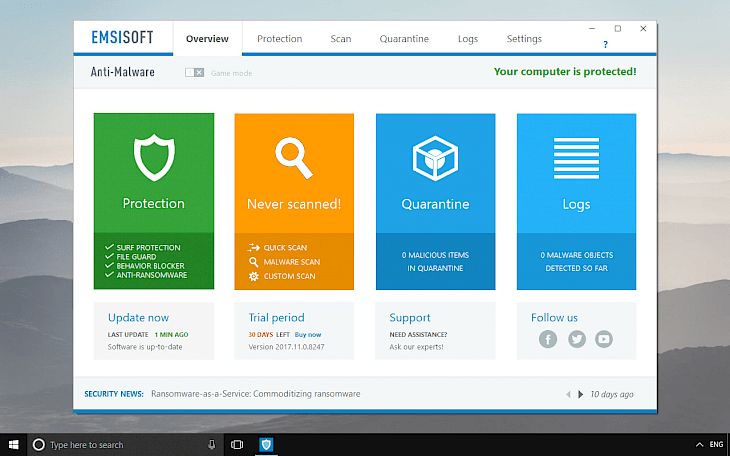 Download Emsisoft Internet Security
Emsisoft Internet Security is a security suite that offers anti-virus engine, firewall and a module for search and remove malware from your system. This Internet Security suite combines Emsisoft Anti-Malware with an efficient Emsisoft Firewall core. Download Emsisoft Internet Security free 30 day trial.
Emsisoft Internet Security protects your system against threats like Trojan horses, worms, spyware and adware components, dialers as well as keyloggers, backdoors or applications, which in themselves are not a threat, but reduce the security of the system. The suite also allows you the removal software categorized as PUP (Potentially Unwanted Programs), including toolbars and services that change browser home pages and default search provider.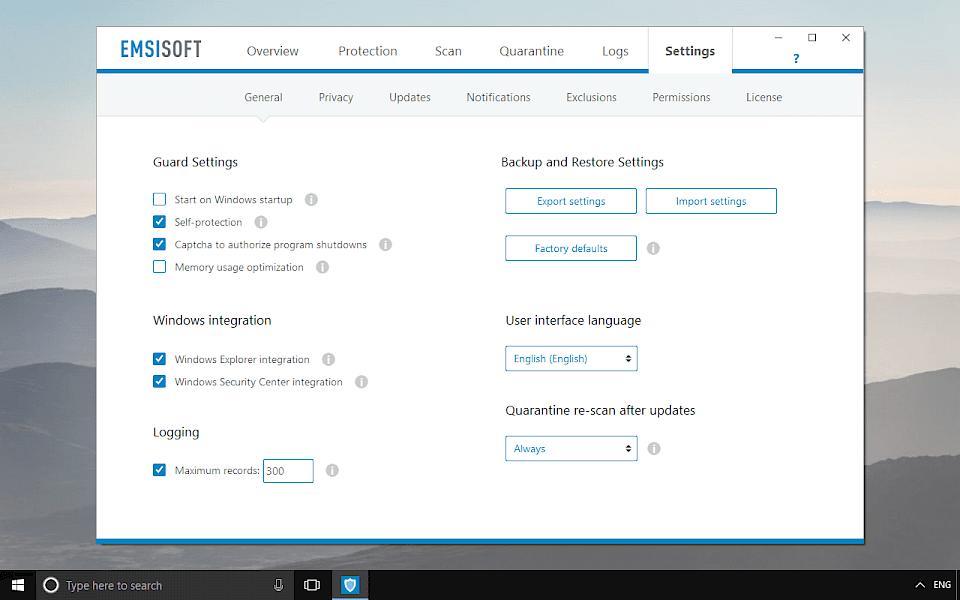 Emsisoft Internet Security's advanced Firewall allows granular configuration of each program's online visibility and its permissions to send and receive data on local networks and the Internet. This real-time protection layer checks all downloaded and modified files with the awarded super-fast Emsisoft dual-engine scanner.
Moreover, Emsisoft Internet Security offers features to systematically scan files, manage notifications, security settings, password or manage the list of exclusions. The suite offers also quarantine module, and view system of detailed reports of all scanned data. You can also backup and restore all configurations using import and export features.
You might also like