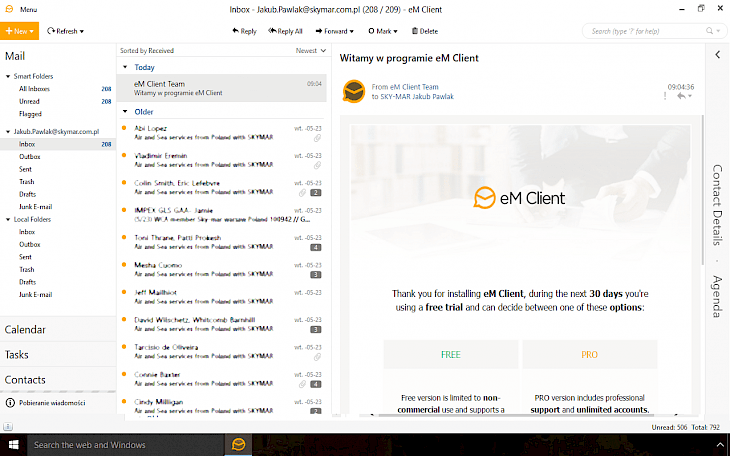 Download eM Client
eM Client is a classic mail client offering a simple graphical interface, support for multiple accounts, built-in calendar, tasks, address book and even chat. The program supports POP3, SMTP, IMAP, EWS, and AirSync.
The application offers features such as the ability to work on-line and off-line, option to import data from popular email clients, a tool to create rules and filter e-mail, spell checking mechanism, built-in search engine allows you to quickly locate contacts, selected messages or events scheduled in the calendar. eM Client also offers access to tools To-do list, allows the user to create a list of tasks to complete.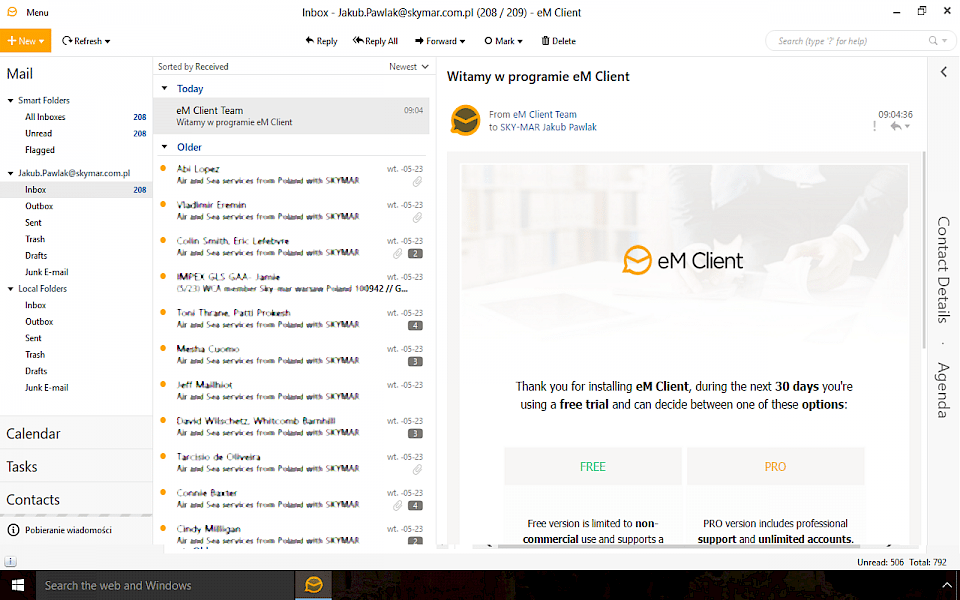 eM Client works very quickly and offers its own chat integration with Google Chat, Facebook Messenger and Jabber network. The user can communicate with friends, and send files directly from em Client interface. The program also comes with contact list management module where you can create of folders and contacts. An additional advantage of the application is also a integration with Skype, and support for widgets.
eM Client supports all major services including Gmail, Exchange, iCloud, and Outlook.com. Widget displays weather forecasts on the calendar. The application fully supports touch interfaces and allows you to import data from programs such as Microsoft Outlook, Outlook Express, Windows Mail, Windows Live Mail, Thunderbird, The Bat and much more.
You might also like