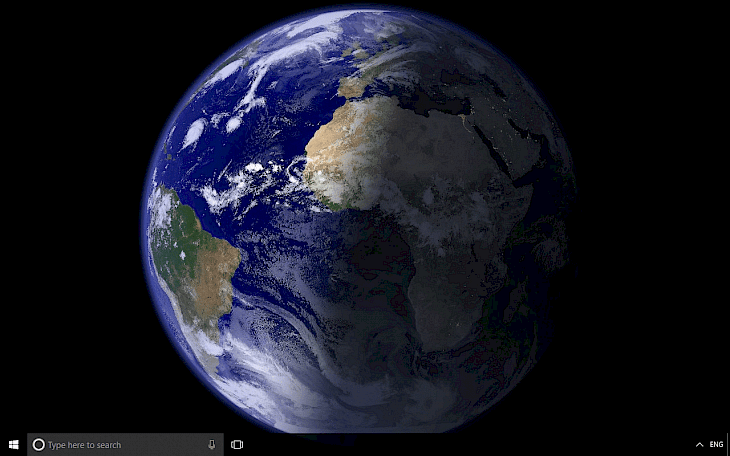 Download EarthView
EarthView is an app that converts static wallpaper into dynamic Earth observatory, with time reigning recognition on the continents. The application allows you also to enlarge selected parts of the planet.
One of the most interesting features of the program is the ability to preview lands in one of the five available maps. Demo version offers default, only one map with a resolution of 10 km per pixel. After the purchase application, the user is able to download additional maps made in higher resolution and the capability to see more detailing when enlarging selected fragments of the Earth.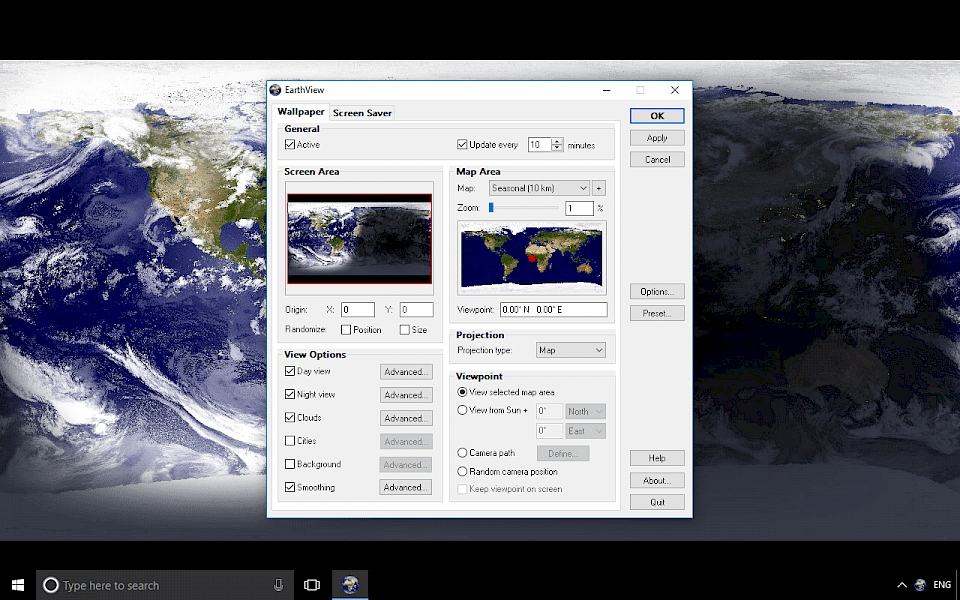 Among the most important features of the program you will find the option to watch the planet in the night or day mode, support for generating atmospheric effects, watching the lights of cities, retrieve information about the current position of the clouds, displaying data on temperature, pressure, wind speed, etc., preview maps of seasonal including changes in vegetation, land cover snow, freezing oceans and display location and local time of more than 120.000 cities worldwide.
EarthView offers support for multiple monitors, allows you to configure many aspects of visual display and installs the desktop screensaver showing the planet. Visuals generated by the program look good even at resolutions higher than 3840x2160.
You might also like