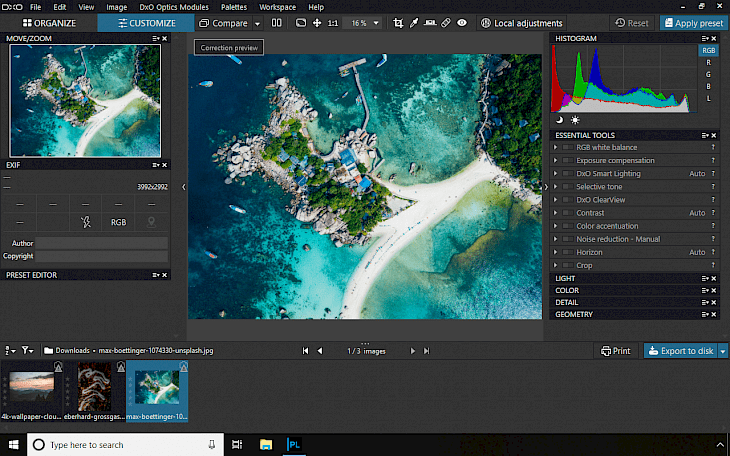 Download DxO Photo Lab
DxO PhotoLab is an advanced photo editing software available for Windows and macOS. DxO has now new local adjustment tools and changed its name from DxO OpticPro to reflect the full extent of the software's increased power and versatility.
DxO PhotoLab offers a complete collection of smart automatic correction tools that you can adjust manually. With DxO Smart Lighting you can optimize your photo's dynamic range and restore detail to underexposed or overexposed areas. With Spot Weighted mode, you can adjust your automatic corrections based on specific areas in your image. Prime denoising offered by DxO automatically removes noise from high-sensitivity RAW images while also preserving detail and colors, and DxO ClearView reduce atmospheric haze and increasing local contrast.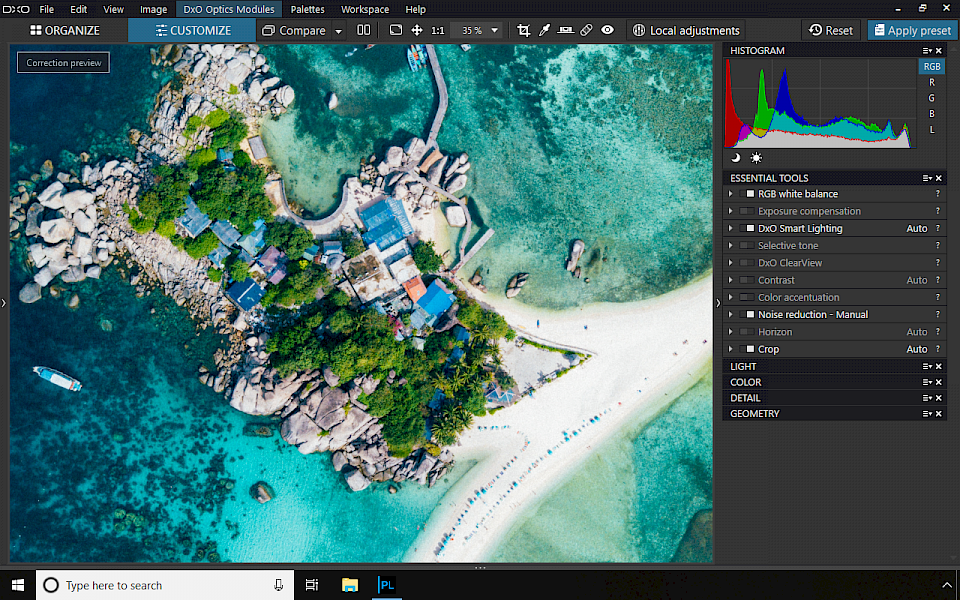 The photo editor offers over 40,000 camera/lens profiles for correcting optical defects, including lack of sharpness, vignetting, chromatic aberrations, and distortion. Thanks to meticulous camera calibrations, you can achieve an unrivaled level of detail, especially in images taken at high or medium sensitivity values. DxO PhotoLab's Viewer makes it easy to grade and select your photos to edit or export them. You can also use the keyboard shortcuts to help you sort through hundreds of photos quicker than ever.
Moreover DxO PhotoLab offers access to preset options that provide versus effects, including portrait, landscape, black and white, and single-shot HDR settings. You can also use options to desaturate and color filters. Presets allow you to quickly access the various settings available, preview the result as a thumbnail, then apply it directly to your image with just one click. The download contains a 30-day free trial with all DxO PhotoLab ELITE EDITION features unlocked.
DxO PhotoLab is fully integrated with Nik Software's U Point technology non-destructive workflow. This feature lets you make complex selections in just a few clicks and edit specific areas in your images, so you can apply local adjustments in a simple and intuitive manner.
You might also like