Start DVDFab Virtual Drive download now, for free!
Category: Other tools
Version: 1.5.1.1
Last update: Aug 9, 2017
OS: Windows
License: freeware
What is DVDFab Virtual Drive?
DVDFab Virtual Drive is a virtual DVD/Blu-ray emulator. It emulates a maximum of 18 drives and works with DVD/Blu-ray images created by DVDFab and other programs.
DVDFab Virtual Drive is a virtual emulator which can emulate a maximum of 18 drives. You can mount both DVD images files and Blu-ray image files that are created by DVDFab and any other software. It can play a Blu-ray ISO image file and Blu-ray folder (with .miniso file in it) backup on PC with PowerDVD 8 and above.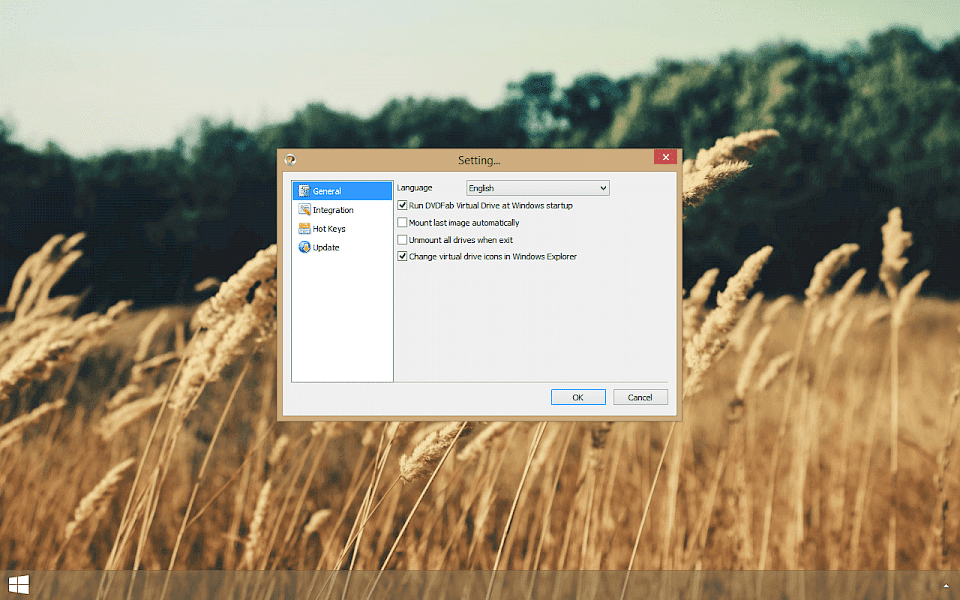 DVDFab Virtual Drive is easy to use and it is available in nearly 20 languages. There is even an option to run Virtual Drive automatically when windows startup. You can let it mount the last image automatically, and unmount all drives when exiting. What's more, you can freely set the number of drives from 0 to 18.