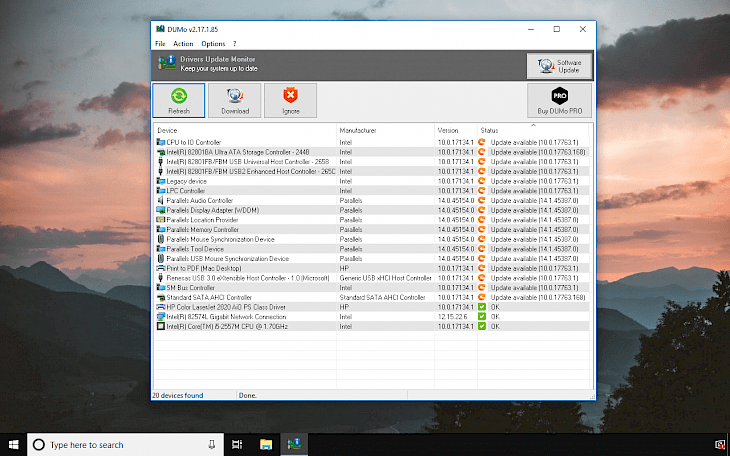 Download DUMo
DUMo (Drivers Update Monitor) is a simple tool to check, download, and update Windows drivers. Drivers Update Monitor allow you to keeps your Windows system up-to-date using the most recent version of required hardware drivers.
DUMo is packed with user-friendly interface, allowing you to immediately check all installed drives for installed hardware components. From main window you have access to list of all installed devices, manufacture name, drivers version, and available updates.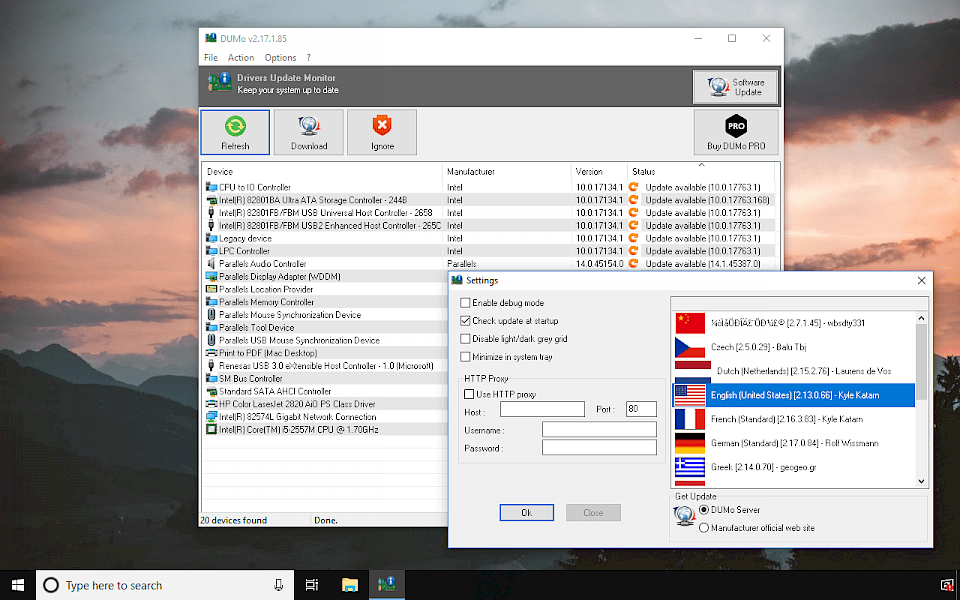 The software allows you to check updates at startup, export list of available devices and drivers, and exclude specific components from updates. DUMo detects required drivers according to your version of Microsoft Windows.
DUMo can be minimized and work in system tray, download drivers from DUMo servers or directly from the manufacture servers. The options can be accessed from app Settings. You can run the software in debug mode and also change the interface language.
You might also like