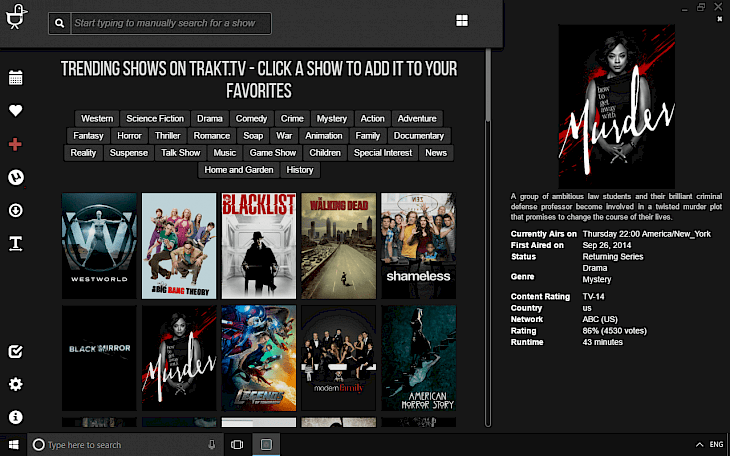 Download DuckieTV
DuckieTV is a software that help you to not miss next episodes of favorite TV-Shows. You can download new episodes with subtitles automaticity. DuckieTV gives you an integrated torrent search to help you get to the right download.
Using DuckieTV the user can easily add TV-Shows to favorites, set option for automatic download new episodes, find torrent file and subtitles for selected video, display series details, mark episode as downloaded and watched, check in calendar when new episodes will air, search for series, sort video by genere and more. DuckieTV can be integrated with Trakt.TV account. All favorite shows and watched episodes will be added to your favorites list.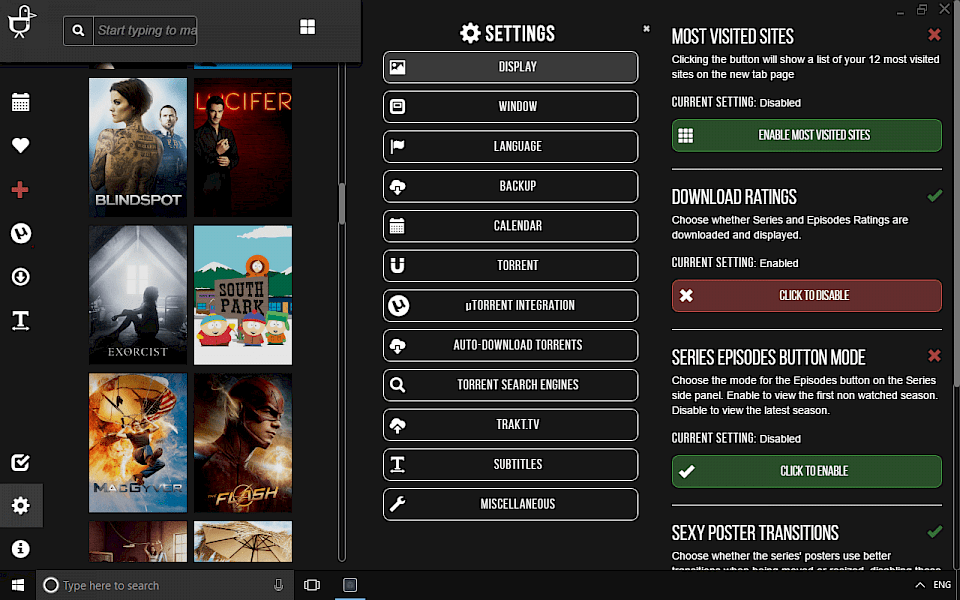 DuckieTV can also download subtitles for episodes. From the settings you can choose which subtitle languages you want to search for. DuckieTV is using the most popular torrent providers to search for new episodes. There is an option to make copy of series, episodes and watched list. You can schedule a backup by choosing an interval period in options monthly, weekly, daily. When the interval expires you will be presented with a dialog to save your backup file.
DuckieTorrent client is an integrated app that connects DuckieTV to your local Torrent client. You are updated on the download progress without switching applications. Supported software include BiglyBT, Deluge, Ktorrent, rTorrent, µTorrent, qBittorrent, Tixati, Transmission and Vuze. DuckieTV can even automatically download new shows that have aired.
You might also like