Download DSynchronize
DSynchronize is a stand-alone free Windows utility that allows to periodically synchronize two or more folders on Hard Disk, Floppy Disk, LAN, USB Key, CD-DVD and FTP server. DSynchronize offers standard and timer sync, RealTime sync, and Bidirectional sync.
The application is fully portable and does not require installation, and does not save any data to the system registry. After DSynchronize launch, the user is presented with the application window, where at least one source folder and the place for synchronization should be defined at the very beginning.
After indicating the catalog, you can select additional options, such as the preview option when synchronizing, moving files instead of copying them, saving logs from operations or closing the system after the end of the activity.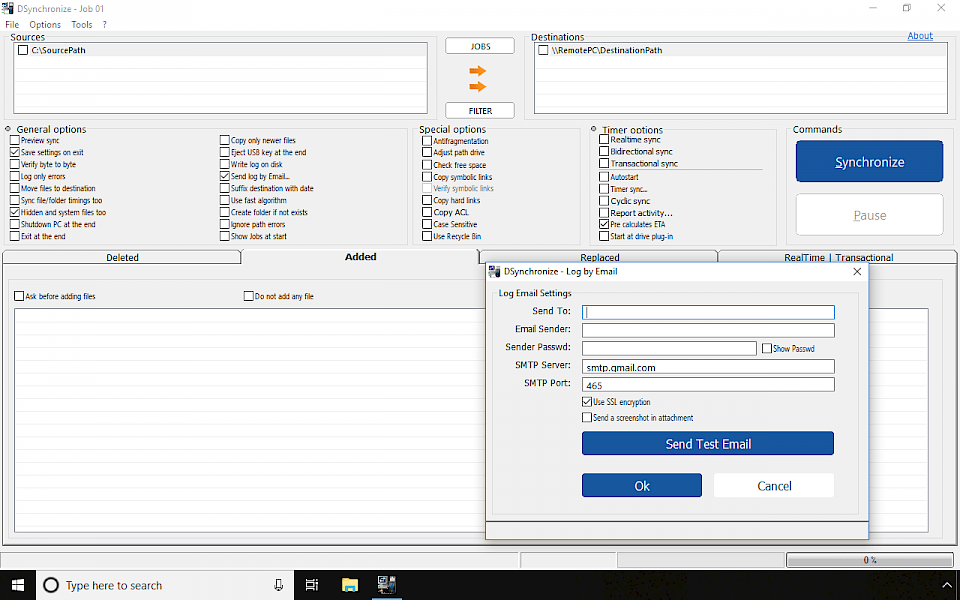 DSynchronize features standard and timer sync, realtime sync, bidirectional sync, selective filter (you can exclude single files or folders), start as service (the program don't needs to log in), supports Symbolic Links and Hard Links, offers support for Junctions and Mount Points, and ACL.
DSynchronize can also send logs by Email, bakcup of previous version of replaced files, compare files byte to byte, run multiple Jobs, each with it's settings and sync paths. Minimum resource occupation (RAM and CPU).
You might also like