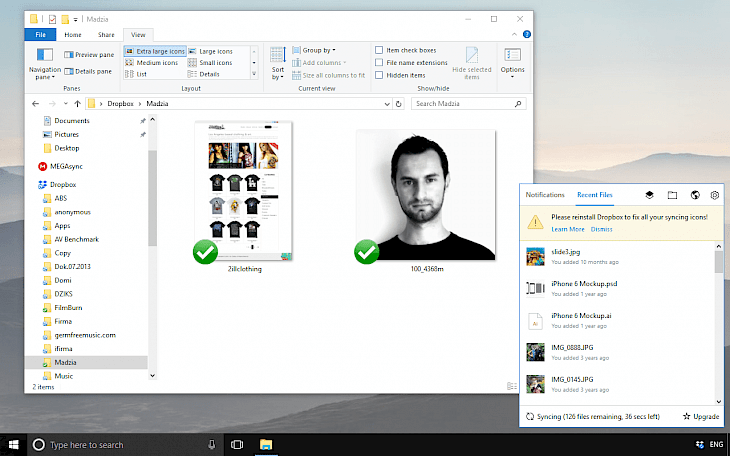 Download Dropbox
Dropbox is a free tool allowing you to manage and synchronize folders with Dropbox cloud services. The software detects changes in folders and automatically uploads files to Dropbox online service. You can download Dropbox for Windows, Linux, and Mac.
Using the app you can share files with other users, make a copy on Dropbox cloud or synchronize documents, video files, photos etc. With the share option, you can quickly send files to family members, friends or coworkers. Users can also access and manage all files from any mobile devices, and web browsers. Our data is encrypted with AES-256 algorithm and send via SSL protocol.
The free version of the service allows you also to edit Microsoft Office documents and get notifications when another user is assessing or editing the file. The option protects the user against rewriting the file on the server with other copy. Dropbox free download for windows is available.
Business edition of Dropbox gives you not only access to more Gb storage but you can use also some additional features. The user has access to options like file history, file recovery, authorize access to data, secure erase data, advanced user management system and much more. The app supports many popular business tools.
You might also like