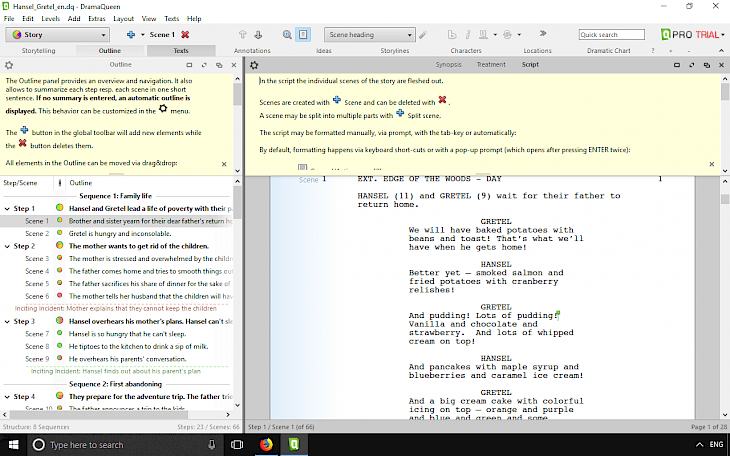 Download DramaQueen Free
DramaQueen Free is the basic version of DramaQueen screenplay software. Free version offers substantial advantages over other popular script writing software like Final Draft and Celtx. DramaQueen test version automatically transforms to Free edition.
With DramaQueen Free you can import and export Final Draft documents with all their formatting. DramaQueen transfers all text elements from and to Final Draft including Characters, Locations, Script Notes, Scene Titles, and Scene Summaries. DramaQueen Free users can work effortlessly together with Final Draft users.
You can also export all texts into PDF, Word, Final Draft, TXT, RTF, while preserving the formatting, or use SmartType feature allowing you to auto-completion of characters and locations while typing.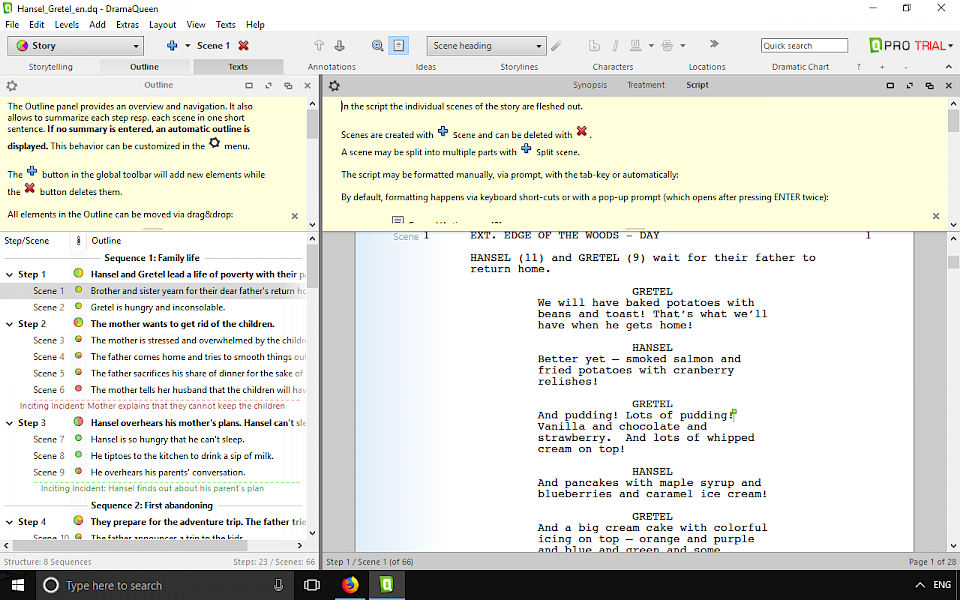 Besides formatting with short cuts, tab-key and popup selection, DramaQueen Free has an additional option for script formatting that automatically recognizes the type of entered text. The benefit of this mode is that it seamlessly integrates into the flow of writing without additional steps like pressing control keys.
The text of the script or selected ranges can even be auto-formatted afterwards with just one click.
Other DramaQueen Free features include full-screen mode for all panels, page display for the text (WYSIWYG), spelling, grammar and style checking while typing, display dialogue book, reports, statistics, outlinging in steps or scenes (depending on text-level), each scene on a new page, extensive layout and formatting options: Font size, line spacing, headers and footers, page margins, page number position and more.
You might also like