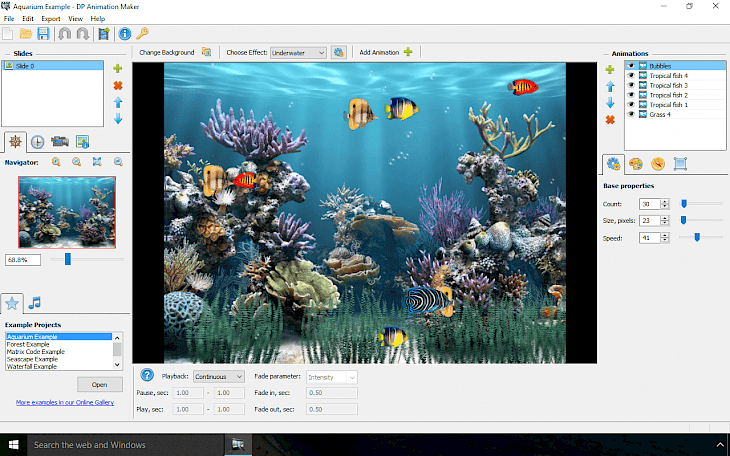 Download DP Animation Maker
DP Animation Maker is an exciting program designed to create animated wallpapers, graphics sequences, as well as AVI clips, and animated GIF files. Using this tool you can animate any graphic in the JPEG, PNG or BMP formats.
The program is equipped with 6 main effects to generate fire, falling characters from the film The Matrix, reflection in the water, rotating balls underwater world or rings on the water. Each transition has its own properties panel, in which moving the appropriate sliders will change the animation speed, the size of particles generated etc.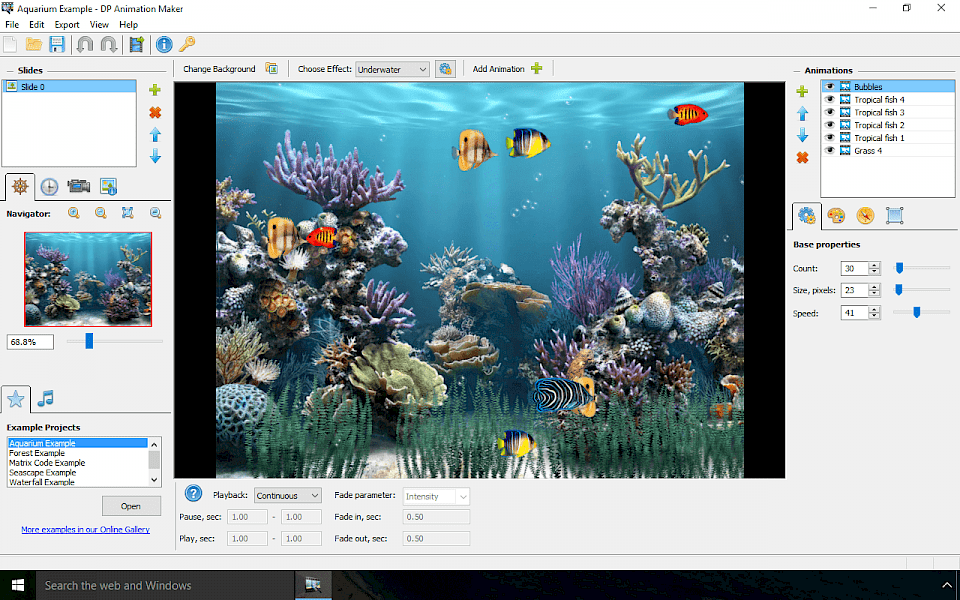 With the application we can create an aquarium with fish, seascapes, bonfires, galaxies, moving vehicles. Additionally, the program allows basic management of camera movements. Among the offered parameters, we can define the animation speed of camera and image magnification size.
DP Animation Maker offers in its database a lot of animated objects including clouds, plants, explosions, smoke, grass, fish, ghosts, and much more. The application also allows you to generate atmospheric effects such as raindrops, falling snow, wind, fire, water and the effect of swaying grass, falling leaves, etc.
Ready animation projects can be exported to AVI or MOV file, or you can save the file as a sequence of PNG, animated GIF, or even to EXE file.
You might also like