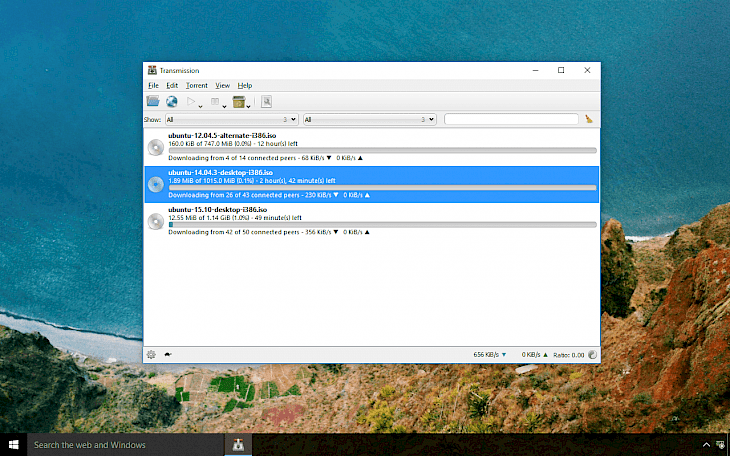 Download Transmission
Transmission is a fast BitTorrent client with powerful features including encryption, a web interface, peer exchange, webseed support, DHT, µTP, UPnP and NAT-PMP port forwarding, tracker editing and more. Download Transmission for Windows, Mac and Linux.
The application offers all options you will need to download torrent files. Key features of Transmission include option to encrypt connections, set global and per-torrent speed limits for download and upload data, option to download multiple files at the same time, group torrent files, edit the list of trackers, watch directories, block dangerous peers, support for magnet links and function to priorites.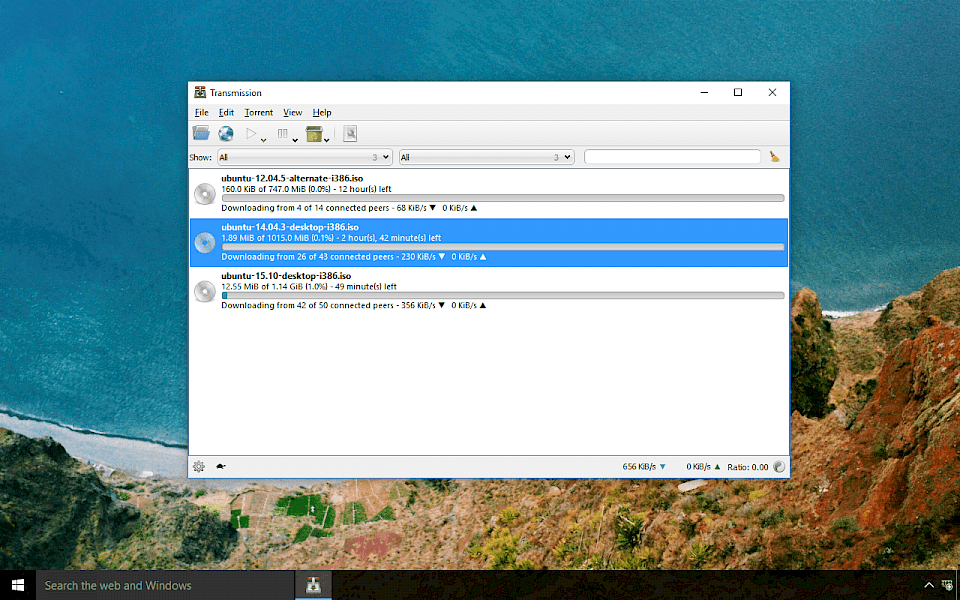 Transmission offers a option to control all downloaded files throght a web browser interface. Remote control can be activated from application settings. You can define parameters such as the password and login access, port listening and IP address filter to allow access to connect with the application.
Transmission for Windows can also provide you with basic information about the torrent files. The data include number of seeds and peers, file size, list of trackers, estimated time to complete download, list of connected clients, download speed and list of files and directories.
You might also like