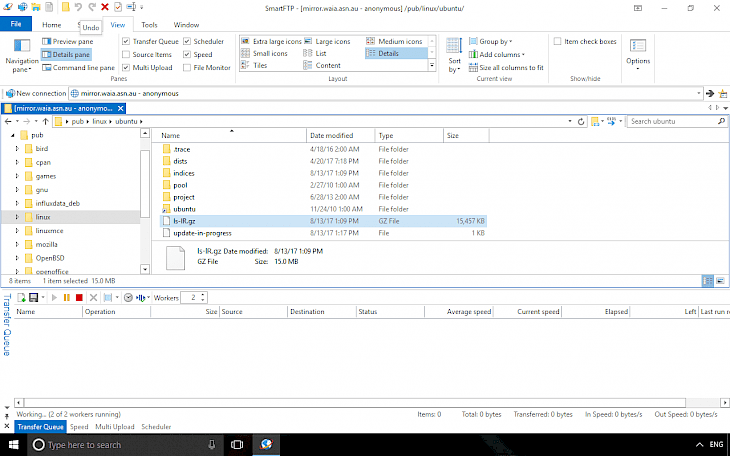 Download SmartFTP
SmartFTP is an FTP client (File Transfer Protocol), FTPS, SFTP, WebDAV, S3, Google Drive, OneDrive, SSH, Terminal in one. It allows you to transfer files between your local computer and a server on the Internet.
With its many basic and advanced features, SmartFTP also offers secure, reliable and efficient transfers that make it a powerful tool.
SmartFTP could not miss features like option to synchronize contents of files and folders, preview thumbnails, compare specified directories, timetable scheduling the tasks, option to compress data on the fly, ability to perform multiple connections simultaneously, transfer data between two servers, search, remote edit of files and mass files renaming option and much more.
Download SmartFTP for Windows 10.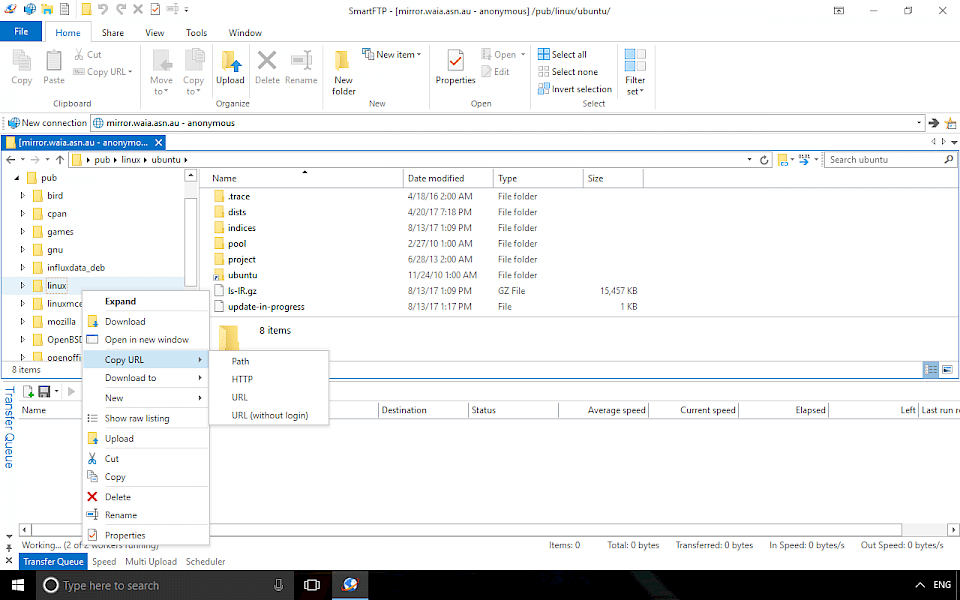 SmartFTP is equipped with a built-in text editor. It offers features like syntax coloring and prompting for popular programming languages, ability to edit multiple documents in tabs, add the indicated code snippets to your favorites, detect of links or enlarging the text.
The trial version allows you to try the application for 29 days on Windows platform.
In addition, SmartFTP offers support for SOCKS5, SOCKS4, SOCKS4, HTTP Proxy, Wingate, WinProxy, CSM, Checkpoint FW-1, Raptor, the possibility of changing file permissions, monitoring URL links or auto-resume lost connections.
You might also like