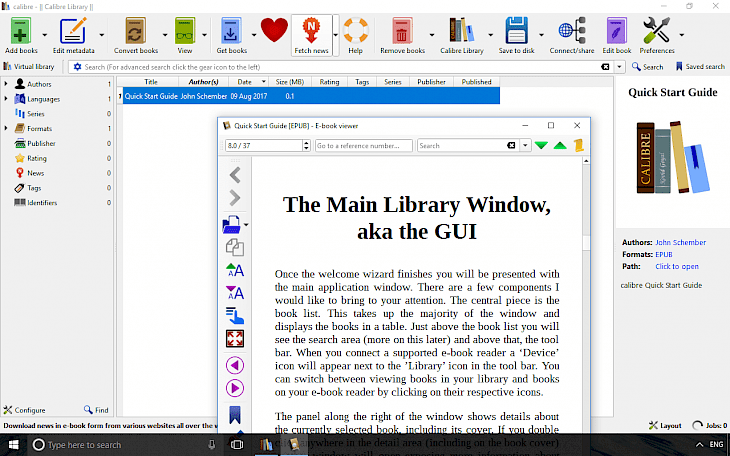 Download Calibre
Calibre is a comprehensive application designed to convert, synchronize, edit, review, assess and manage libraries of electronic books. Calibre is available for Windows, Mac, and Linux download. Windows 10 is also supported.
The app is equipped with the editor that supports most popular formats including ePub books and AZW3 (Kindle). Editor displays all data in eBook's including HTML documents, CSS, font attached and covers, media files, and graphics.
The user can modify all the elements of the document, and the result of their work seen in the preview display. The editor also has a built-in tool to compare the differences between several versions of the book.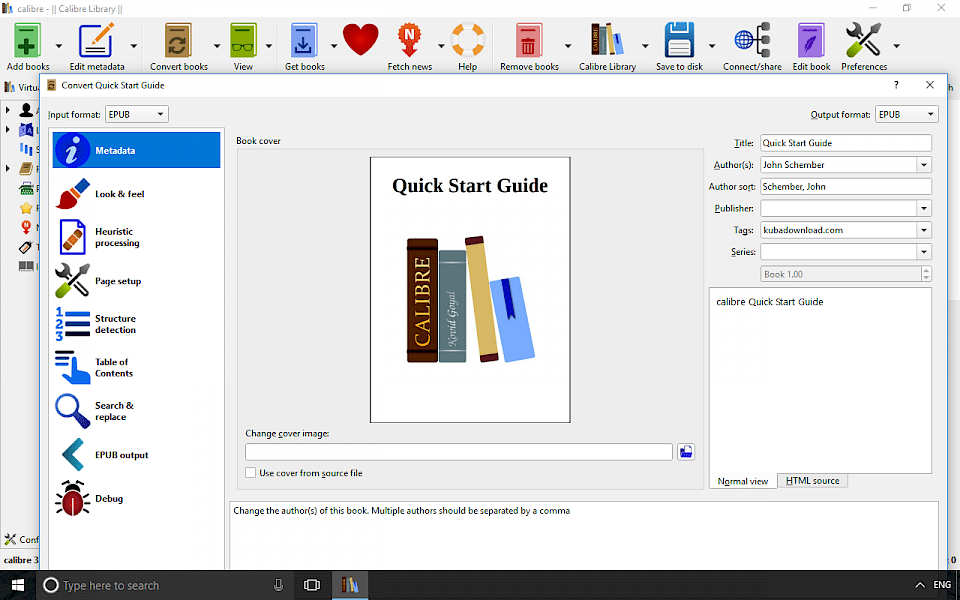 The main function of the program is, however, convert documents into formats compatible with popular readers. It offers the ability to modify parameters such as font type book or resolution of the display target reader.
There were also some advanced features for analyzing the structure of the document and generate chapter, table of contents and automatic text formatting including removing redundant lines, etc. Export is possible books such as AZW3 formats, EPUB, DOCX, FB2, HTMLZ, OEB, LIT, LRF, MOBI, PDB, PMLZ, RB, PDF, RTF, SNB, TCR, TXT, TXTZ and ZIP files.
Calibre also allows you to create ePub files from data collected via RSS. The program supports such formats as AZW, AZW3, AZW4, CBZ, CBR, CBC, CHM, DJVU, DOCX, EPUB, FB2, HTML, HTMLZ, LIT, LRF, MOBI, ODT, PDF, PRC, PDB, PML, RB, RTF, SNB, TCR, TXT, and TXTZ.
You might also like