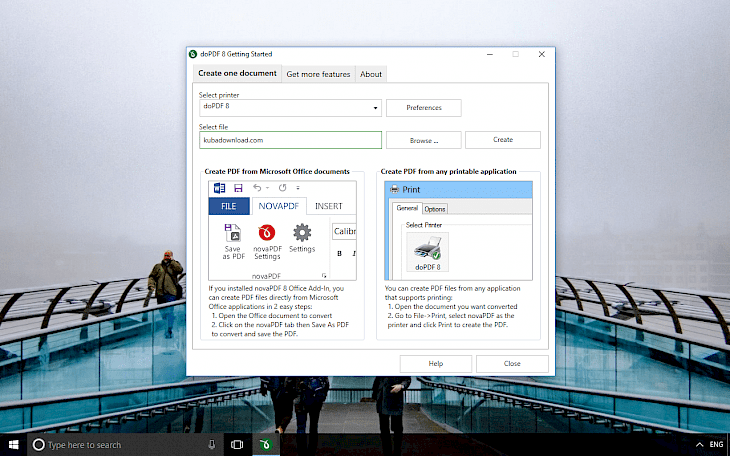 Download doPDF
doPDF is a free program designed to save any document as a PDF file from within any application offering the ability to print documents.You can create high-quality PDF files (i.e. for printing) or smaller files (i.e. for web publishing), depending on your needs.
The tool installs itself in the system as a virtual printer which allows generating PDF files from any software with printing option. Among the most important features of the application you will find the ability to define page size print (A0, A1, A2, A3, A4, A5, A6, B4 / 5, Letter, Legal, Executive, Envelope DL / C5 / B5 / Monarch / # 10, ANSI, ARCH and many others) and the quality of the saved file. It is worth noting that doPDF as one of the few programs is an overlay graphical interface for Ghostscript tool.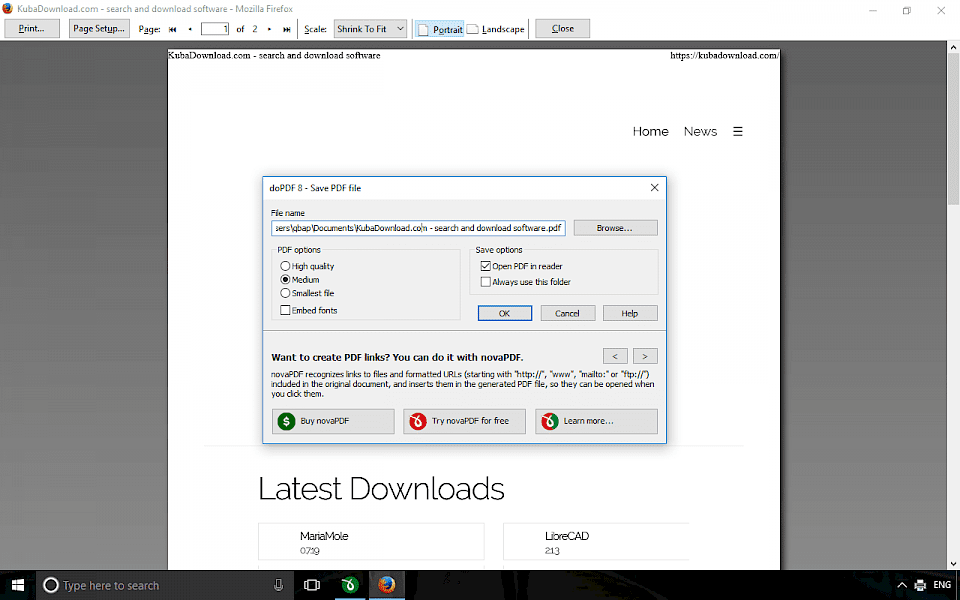 PDF documents generated using doPDF offer the ability to search for text, and their content is indexed by search engines. The program for your documents compatibility with other devices also can embed PDF files of the original fonts used in the projects.
During the installation, the program offers the opportunity to select the addition of novaPDF enables you to convert documents to PDF with a single click from within the applications in Microsoft Office including Word, Excel, PowerPoint, Publisher, Visio.
You might also like