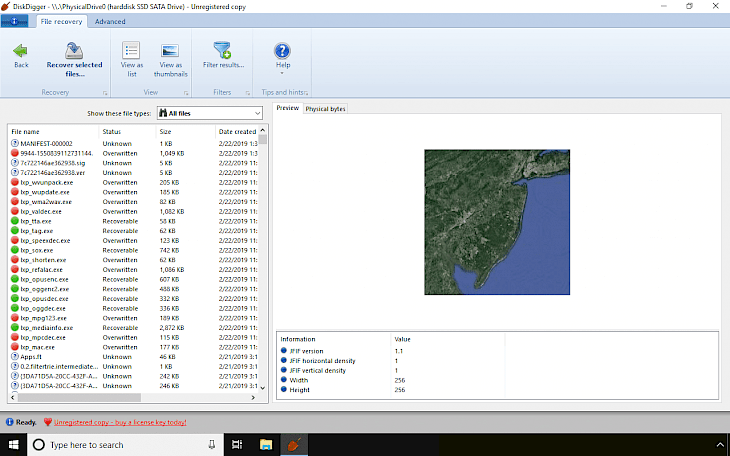 Download DiskDigger
DiskDigger is a simple and powerful data recovery software for Windows. Use this great file recovery software to undelete photos, documents, music, videos etc. from hard disks, USB flash drives, memory cards, CDs, DVDs, and floppy disks.
This recovery program is packed with two modes of operation which you can select before you scan a disk. Both can undelete files from FAT (FAT12, FAT16, FAT32), NTFS, and exFAT partitions, and recover any type of files, filter files by name and size, or sort recoverable files by name, size, date, and directory.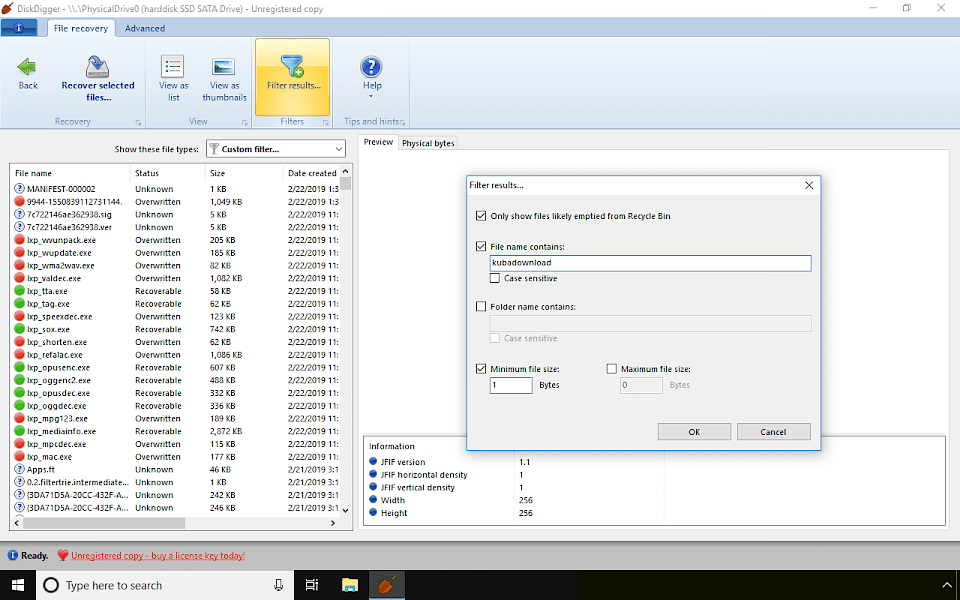 The dig deep mode will recover files from the file system on your disk. Under most file systems, when you delete a file, it doesn't actually get wiped clean from the disk. Instead, the file system will simply mark the file as deleted. DiskDigger scans the file system for such deleted files and allows you to display them back.
Dig deeper mode is a powerful data carver, allowing you to undelete files, independent of the file system. Data carving refers to physically scanning every single sector on the disk, and searching for traces of supported file types. You can also start scanning from a specific location on the disk.
DiskDigger works in Windows 10, Windows 8, Windows 7, Windows Vista, and Windows XP. Both 32-bit and 64-bit versions of Windows are supported. You can also run the program on any Linux system with Mono package installed.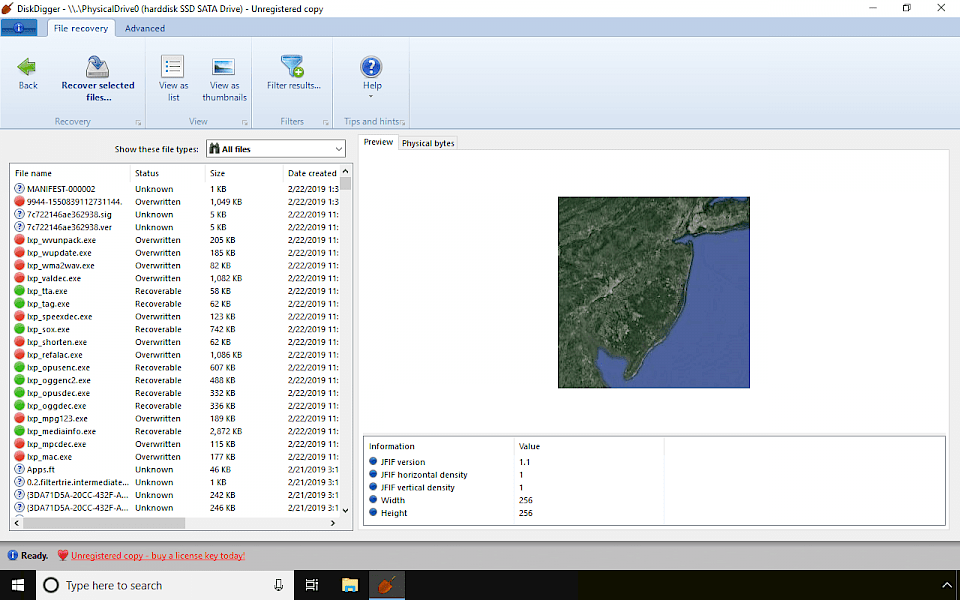 The file recovery software features options to preview image files, album art from MP3 and WMA files, and icons from executable files. You can also preview of files available in a ZIP archive, ID3 information from MP3 files, and EXIF information saved in JPG and TIFF files.
DiskDigger can also scan virtual disk image files including E01 and EWF files (Expert Witness Format), VMDK files (VMware disk image), VHD files (Microsoft Virtual Hard Disk), VDI files (VirtualBox disk image), direct binary disk images (acquired with <code>dd</code> or similar tools).
You might also like