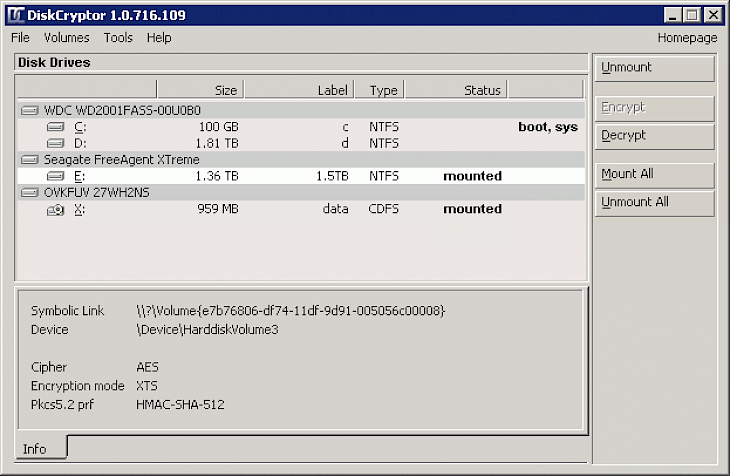 Download Disk Cryptor
Security is of the utmost importance when it comes to computers as you never really know when your computer might be comprised of all your data might get wiped off instantly. For the same reason, there are passwords and biometric scanners kept in the computers to ensure that only people who are authorized to use the system can use it. Moreover, there are different ways of locking files and data, but that still isn't enough for a wholesome take on protecting your data.
But what if the entire drive was encrypted? Well, if you are thinking to safeguard the whole file and ensure that you get seamless protection no matter what, then we have one fascinating software that will let you do the same with ease. Check it out.
What is Disk Cryptor?
Disk Cryptor is free software that lets users encrypt and safeguard their entire hard drive instead of a few files. Even the partitions created are encrypted under this software. The software is quite robust and built in accordance with industry-leading safety and security protection algorithms for top-notch protection. However, with its freeware license, it doesn't strike a contrast in protection. But it makes up considerably given that you can quickly get your system safe and keep it that way for an extended period.
Key Features of the Software
Plenty of exciting features
The software offers a broad range of features, including protection of files, automatic disk partitions with internal and external storage devices, support for hotkeys, multi-boot options, encryption for the entire system with large sector sizes, and much more.
The application is entirely free of cost and ensures that the user gets a full-fledged version that comprises plenty of features making it robust and usable for a long time.
The overall user interface is relatively discrete and is similar to any other standard application. All the tools are spaced out equally and legible to understand. Moreover, it serves its purpose in performing functions while retaining its form.
Minimum System Requirements
RAM – 1GB or higher

OS – Windows 7 or higher

Storage – 100MB or higher

CPU – 1.2GHz or higher
How to Download and Install it on a PC
The software is broadly available on multiple sites. Ge the version that you are comfortable with and download it.
Open the installer from the downloaded contents and install the software. Enjoy using it to encrypt your hard disk as per your preference.
You might also like