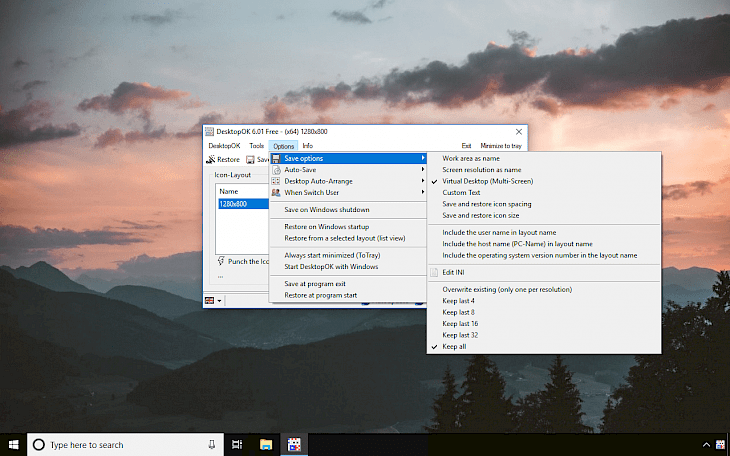 Download DesktopOK
DesktopOK is a free helpful software to save and restore positions of the Windows Desktop Icons. It is also packed with a lot of useful Windows Desktop-Tools. Users who often have to work with a projector on the notebook eg laptop or tablet-pc will like the app.
After you change the screen resolution you can find icon chaos on your Windows desktop. The icon position will shift and Windows will not correctly restore the desktop icon position. DesktopOK will save and restore the Icon position depending on screen resolution.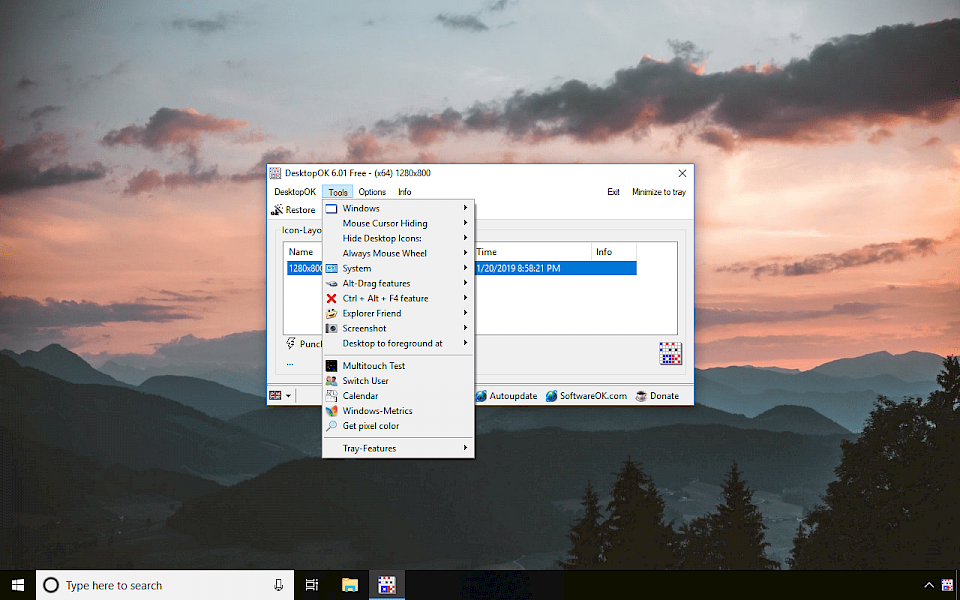 The program offers more features then just saving Icon position. For example, DesktopOK can auto hide the desktop icons. Other key features include option to save your favorite icon locations for each screen resolution, easily minimize all of the windows on your screen, or autosave the desktop Icon Layout.
Moreover, DesktopOK can also maximize the number of windows desktop icon, change Windows desktop icon size, and auto hide and display desktop icons. DesktopOK download is available for Windows 32-bit and Windows 64-bit.
DesktopOK is a perfect free solution to clan Windows desktop. Using the program you can quickly save and restore icon position (folders, shortcuts, files) available on your desktop. DesktopOK allows you to save and, if necessary, quickly restore the layout of items on the desktop.
For example, when you start a game in a lower resolution, and return to desktop the content will be scattered on the screen. The software is packed with other small, but useful features. Move applications from the taskbar to the system tray, hide the mouse cursor or icons on the desktop in a situation where we do not use the computer for a while, or use the mouse wheel to control the volume of the sound on the computer.
DesktopOK is available for Windows 32- and 64-bit. This is the best solution to manage your desktop icons on Windows.
You might also like