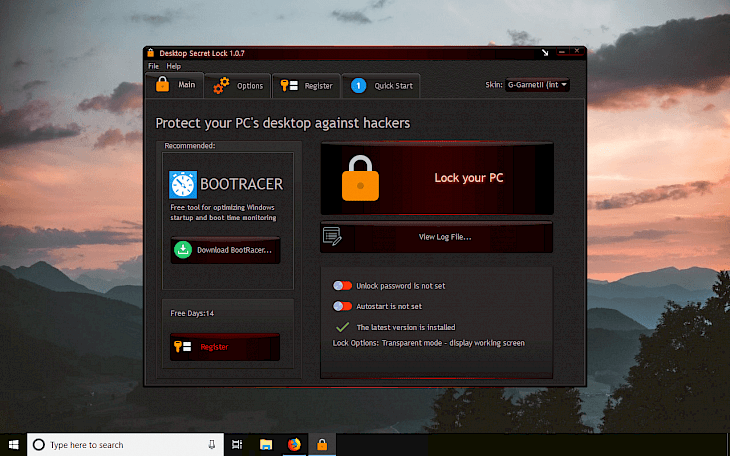 Download Desktop Secret Lock
Desktop Secret Lock is a powerful software allowing you to protect Windows against remote desktop hacking or unauthorized access. Add an additional level of security to your computer or remote desktop server. Download Desktop Secret Lock 14-day trial version for free.
Hackers may use vulnerabilities in Remote Desktop software or discover a password through a brute-force attack. Desktop Secret Lock uses a non-standard locking method for enhanced security and its own unique password which is separate from your computer's password.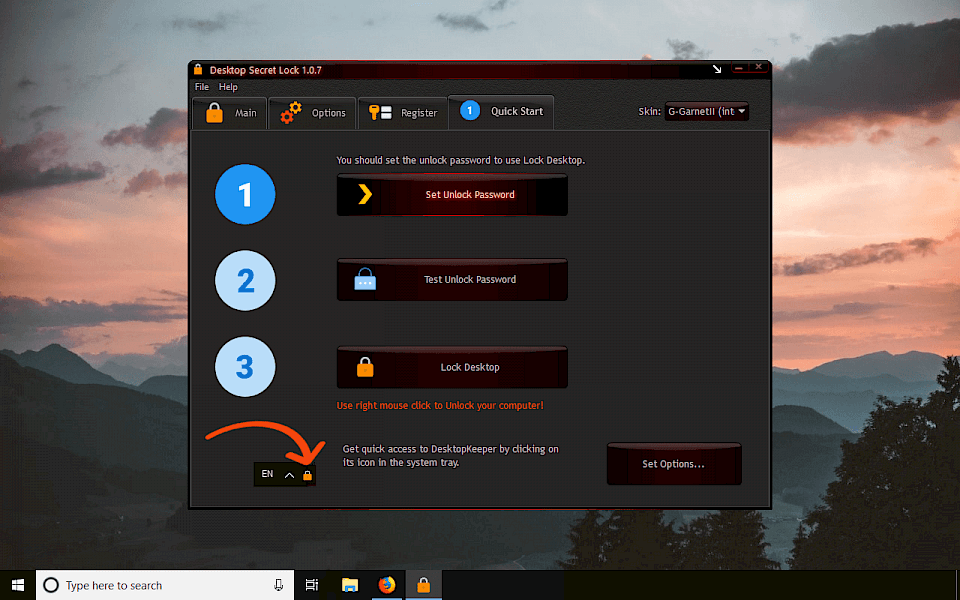 A locked computer looks like it's unlocked, but it is in a mode which securely prevents anyone from accessing the working desktop. You will be notified if someone has clicked on your desktop or pressed any key in your absence. Also using remote control software will require additional confirmation.
Transparent Desktop Lock looks like every day, unlocked desktop, ready to be used. All mouse clicks or presses any key when in the locked mode will be recorded with Desktop Secret Lock to a log file. The app creates its own desktop and displays it instead of your normal Windows desktop.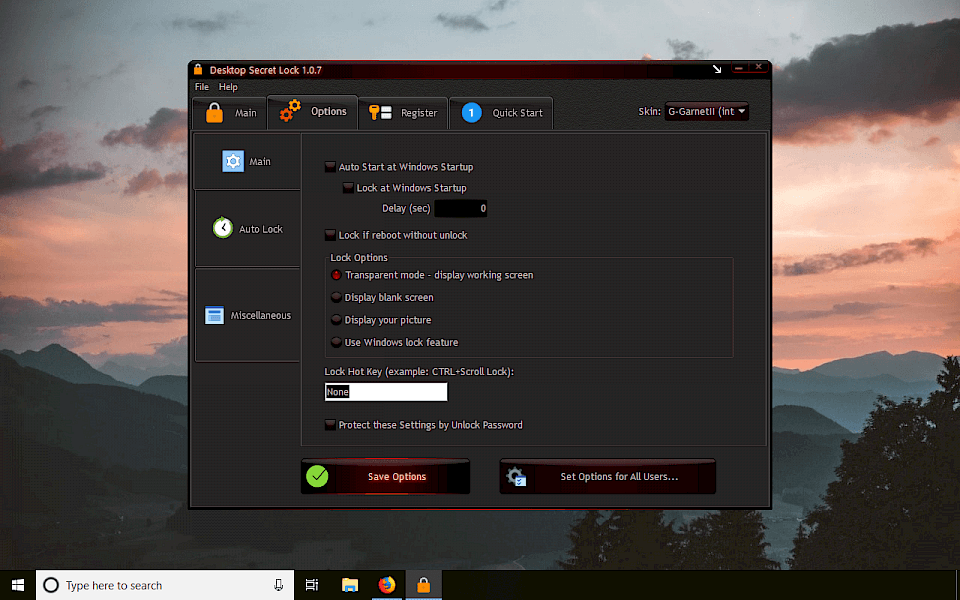 To access the normal desktop you need a password. Desktop Secret Lock can also lock the desktop with a shortcut key, or by specifying a certain period of inactivity. Moreover, there is also an option to use a USB flash stick to unlock Windows system. This feature is useful if you forgot your password.
You might also like