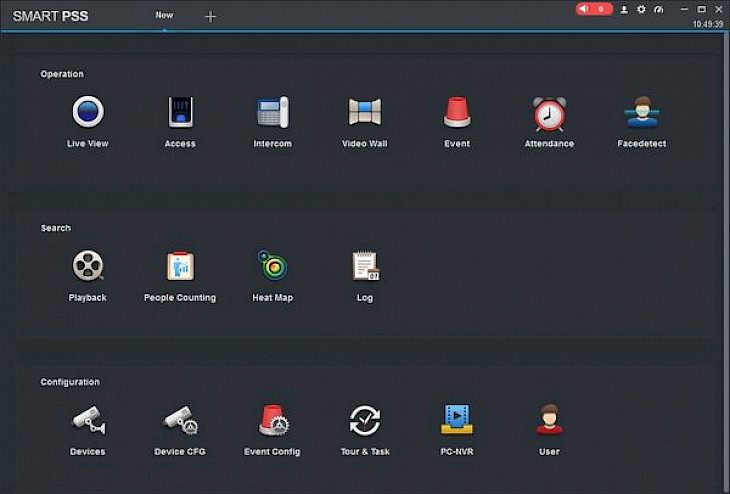 Download Dahua Smart PSS
Security and safety in a building are quite crucial as you need to have protection at all times. You never know what might happen where you are living where things might get a bit rough, and you would want to see how might have caused the incident. Despite cameras having installed, if there is no software to analyze it, the software is the most essential part that bridges the hardware and the viewing experience of monitoring various things that are perceived through the camera.
Moreover, if you have a camera system installed in your office and other building, then monitoring each one of them isn't quite feasible. For the same, we have a particular security system that helps in getting the best possible viewing and record maintaining manner. Check it out.
What is Dahua Smart PSS?
Dahua Smart PSS is a software that is designed by a security company for its cameras and other security products for compelling viewing and analyzing things. It's more like in a way where you can get everything encapsulated in one place, and the software lets the users view multiple cameras and security devices through the software. The software is free to download; however, you will need one of its products to run the entire application.
Key Features of the Software
The software helps the users in getting multiple videos feeds, supports 18+ languages, 36 channel streaming facilities, P2P device support, easy operation, multiple OS support, and much more.
The software is free to use and doesn't require any additional cost. You will have to purchase a camera system from the company to use the software.
The entire user interface is designed uniquely and interestingly to allow for a smooth live feed stream viewing experience. All the tools and features are neatly arranged to offer the best user interface possible.
Minimum System Requirements
CPU – Intel Core i3 or higher

RAM – 2GB or higher

OS – Windows 7 or higher

Storage – 200MB or higher
How to Download and Install it on PC
The software is available on its official website. Get the latest version.
Open the downloaded contents and set up the installer. Install it by following the on-screen set of instructions.
Enjoy using the software to monitor different camera protection devices around your building or workplace.
You might also like