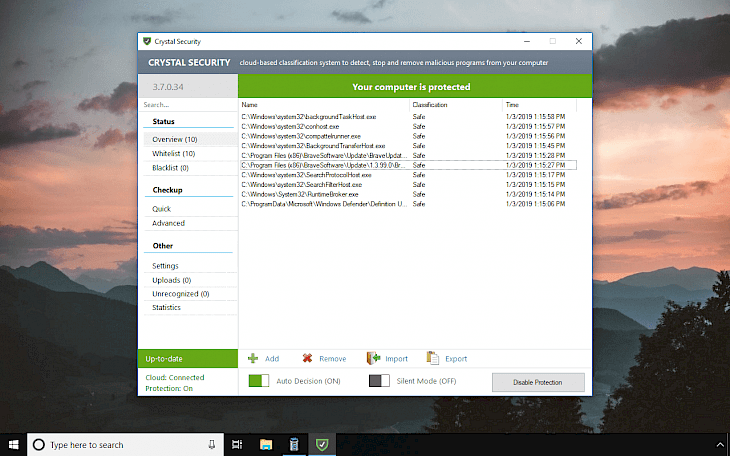 Download Crystal Security
Crystal Security is a free cloud-based system to remove malware from Windows. Its technology provides fast detection against malware and works on your computer in real time.
The anti-malware protection software is really easy to use and it is packed with password protection, shell integration, automatic database updates, silent mode, self-protection module, stealth guard, and more. Crystal Security can import and export all settings.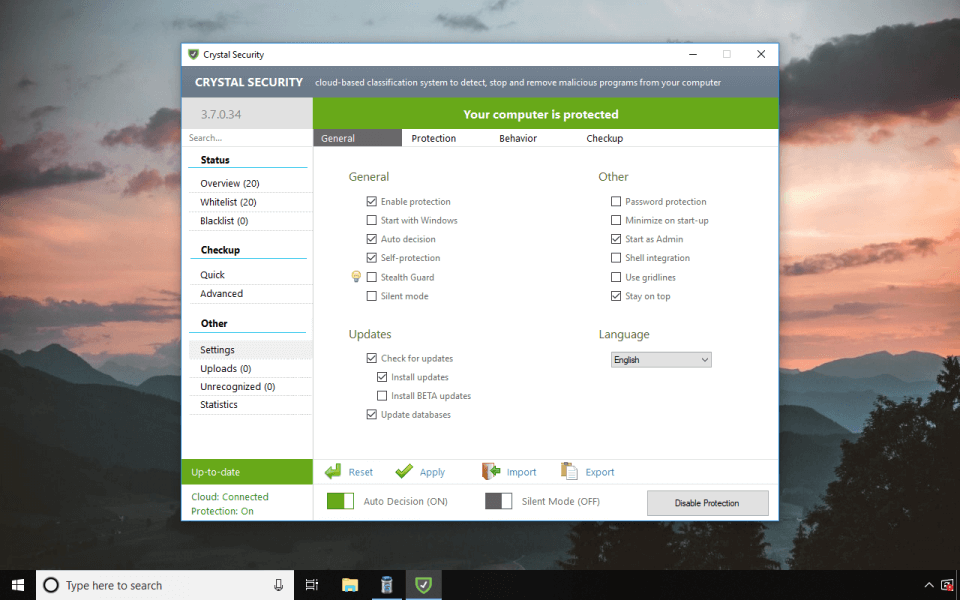 The users has full control about actions and scanned files and folder. You can add files to Whitelist and Blacklist, import and export data to XML file, start a quick or an advanced checkup.
Crystal Security comes with real-time monitoring feature allowing to scope all files, system files, program files and custom locations. There are available four engines including Collective, Dynamic, Static, and Heuristic engine. The user can also select common executables to monitor or custom ones.
The protection module can analyses created, modified and active objects and processes.
Unknown files can be uploaded to cloud-based system. From Crystal Security settings you can also select auto-decision behavior including actions for safe files, unsafe files, suspicious files, show notifications, setup actions on threat detections, and more.
You might also like