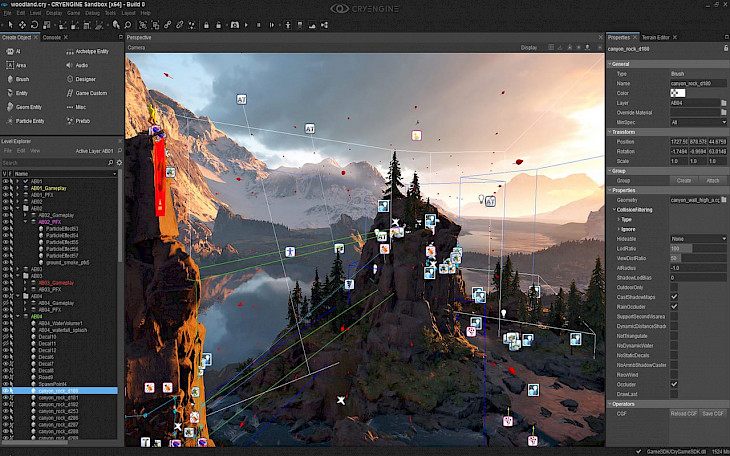 Download CryEngine
CryEngine is the free game engine that gives you a combination of feature-rich development technology to create single and multiplayer games. The app supports modern game platforms including consoles PlayStation 4, Xbox One and PC running Linux or Windows platforms.
The visuals technology is based upon CryEngine, which has created award-winning graphical performance, with support for iOS Metal to bring this level of performance also to mobile devices.
You get powerful rendering technology and authoring tools to create near-photorealistic 3D environments and stunning real-time effects, including physically based shaders, dynamic global illumination, a particle effects editor, vegetation tools, real-time dynamic water caustics, volumetric fog, and filmic features such as color grading, motion blur, depth of field, HDR lens flares, and much more.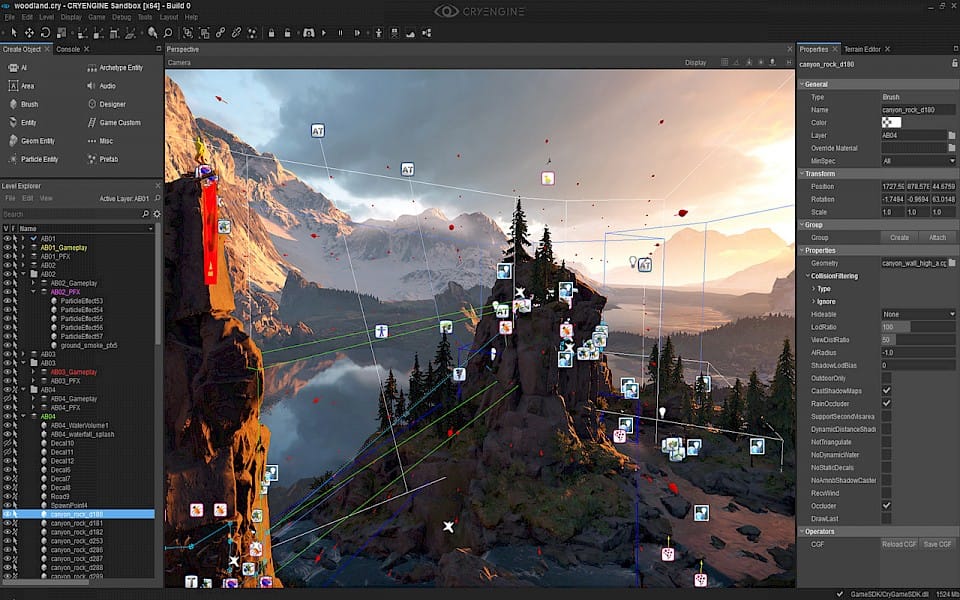 Real-time gameplay editing enables you to iterate on gameplay and immediately see your results, without waiting for builds or leaving the editor. You can import game objects, fine-tune their behavior, and in one keystroke, instantly play the game you just created.
Additionally, CryEngine asynchronous asset processor automatically converts and optimizes game assets for your device platforms while you work.
You might also like