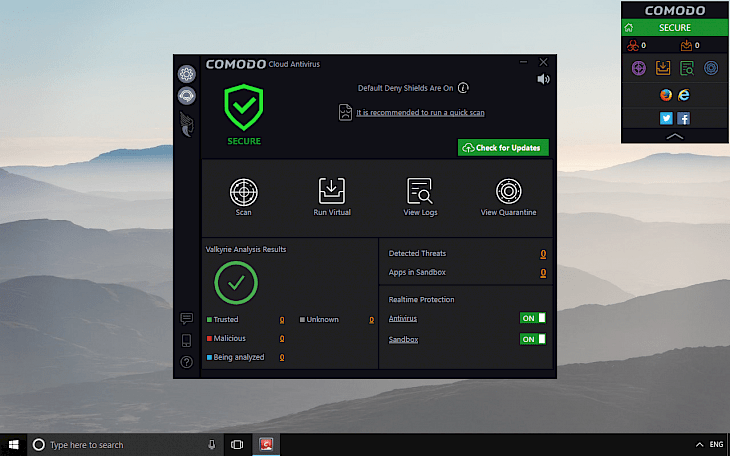 Download Comodo Cloud AntiVirus
Comodo Cloud AntiVirus is a free antivirus application that detects, blocks, and removes malicious software from your system. The program is equipped with a sandbox and intrusion prevention system (HIPS).
Comodo Cloud AntiVirus real-time scanner constantly monitors all files and processes on your computer for potential threats. If you launch a program or file which creates destructive anomalies, then the scanner blocks it and alerts you immediately. Protection begins the moment you start Windows so viruses are stopped in their tracks before your computer is affected.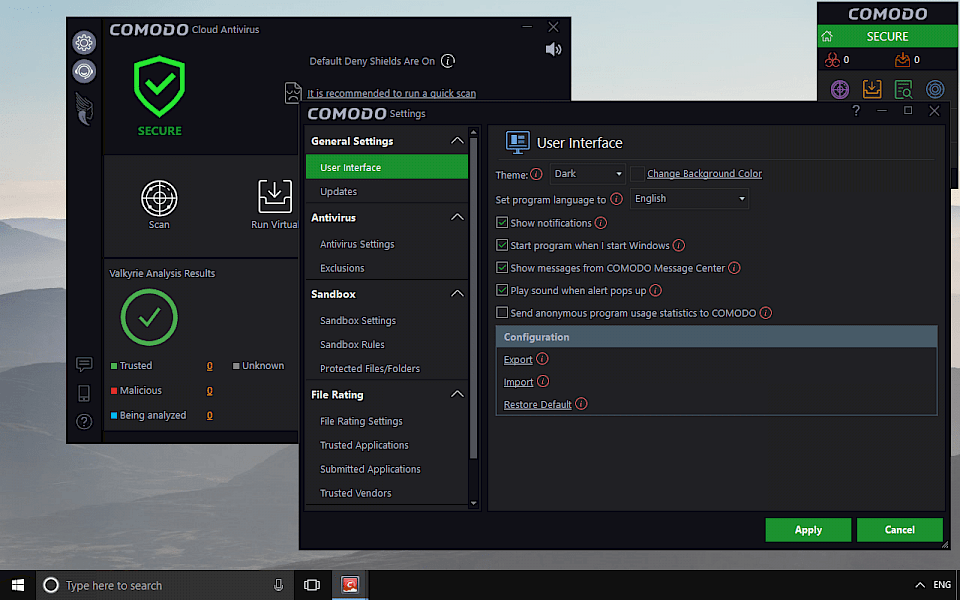 Comodo Cloud AntiVirus also equipped with a sandbox feature. The sandbox is a security-hardened operating environment for unknown applications (those that are neither trusted/safe nor definitely malware). Applications in the sandbox are executed under a carefully selected set of privileges and write to a virtual file system and registry. This delivers the smoothest user experience possible by allowing unknown applications to run.
In addition, Comodo Cloud AntiVirus offers the possibility of activating Player Mode, which temporarily disables system updates, notifications, and scheduled scans of the system. Another interesting feature available in Comodo Cloud AntiVirus is Viruscope system that continuously analyzes the behavior of running processes and stores the history of their activities. By default, the system monitors only the applications that run in a sandbox.
You might also like