CloneBD download for Windows.
Category: Burning CD/DVD/BD
Version: 1.2.5
Last update: May 17, 2019
OS: Windows
License: trial
What is CloneBD?
CloneBD is an application designed to copy unprotected Blu-ray discs directly to your hard drive or BD media. The tool works also with AnyDVD app, which allows you to play and copy-protected CD and Blu-ray discs.
CloneBD creates perfect 1:1 clones, and can also compress BD-50 to a single BD-25, BD-9 or BD-5 media. With few clicks, you can choose to make a partial copy of selected titles, audio languages, chapters, and subtitle languages, or you can do a 1:1 complete copy of your Blu-ray or convert selected titles to a mobile to popular formats like .MP4, .MKV. CloneBD can convert Blu-ray discs to all popular file formats like MP4 and MKV (high compression standard H.265/HEVC). CloneBD supports all regions (A,B,C).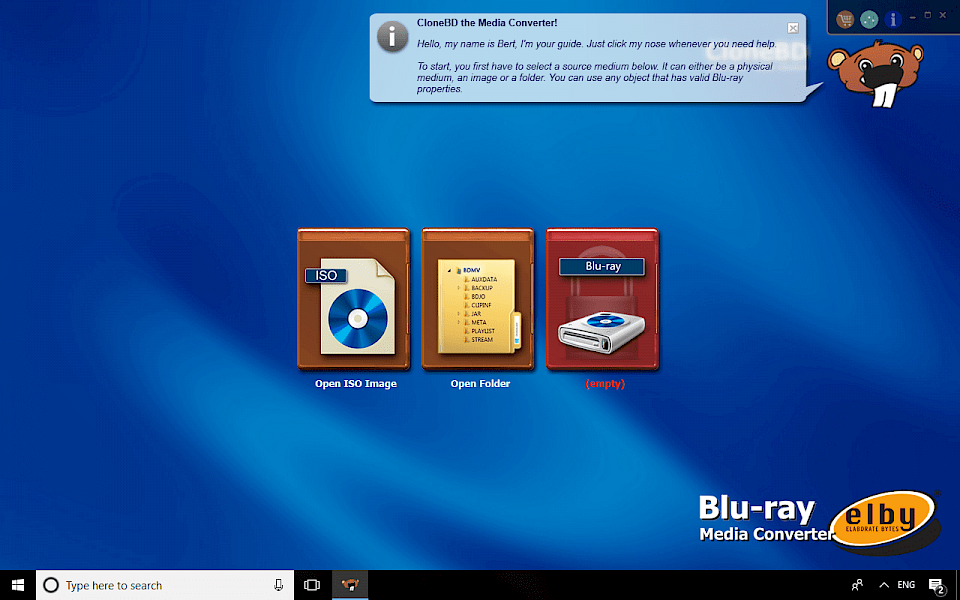 CloneBD offers support for frames larger than 1 MiB, can estimate the size of the file system after the conversion and offers the ability to convert HD audio tracks to AC3 format. The program allows you to save both ISO files as well as directories of files on BD. No driver needed, UDF 2.50 parser is included. The free CloneBD trial version offers a lot of features and lets you handle most of your daily Blu-ray work.