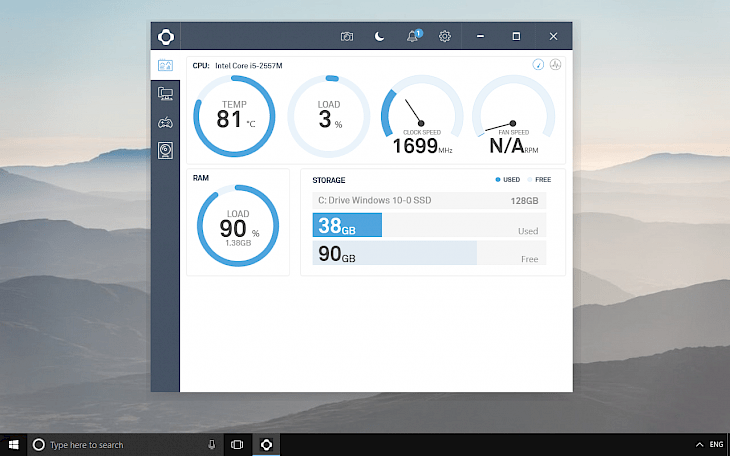 Download CAM
CAM is a free PC monitoring software created by NZXT for gamers. Using the free CAM Desktop software keep track of key components temperatures, overclock GPUs, and display FPS in game. This all-in-one solution offers all those options.
CAM features options to track frames per second (FPS) for all of your favorite games, effortlessly overclock your GPU and push your FPS to the max, gain access to a wealth of information including detailed graphs and in-depth stats, be informed when components are note functioning properly, display key temperatures and performance metrics in-game, monitor CPU and GPU temperature, or review your PC's historical data to identify abnormal activity.
Using CAM Desktop you can also view your FPS stats for your most recent game sessions. CAM software adds additional features to hardware and leverages an existing user database to reach over 100,000 gamers.
You might also like