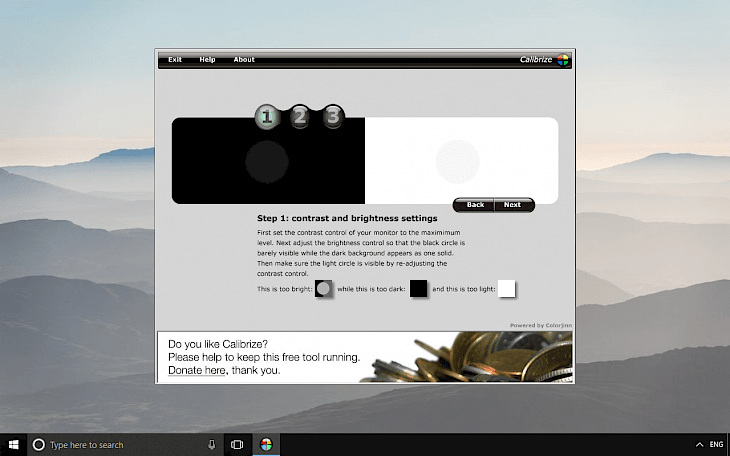 Download Calibrize
Calibrize is free Windows program that helps you to calibrate colors of any monitor in three simple steps. Just download Calibrize and follow the procedure displayed on the screen to generate a reliable color profile and adjust the colors of your monitor automatically.
The calibration software features include support for CRT monitors, (flat) LCD monitors and even beamers, option to read out the color data (EDID) from your monitor, create an ICC monitor profile, function to installs the profile into the appropriate system folder, load a set of adjusted values into the lookup table (LUT) of your video card,display background information about the process, and cooperates seamlessly with other graphical software.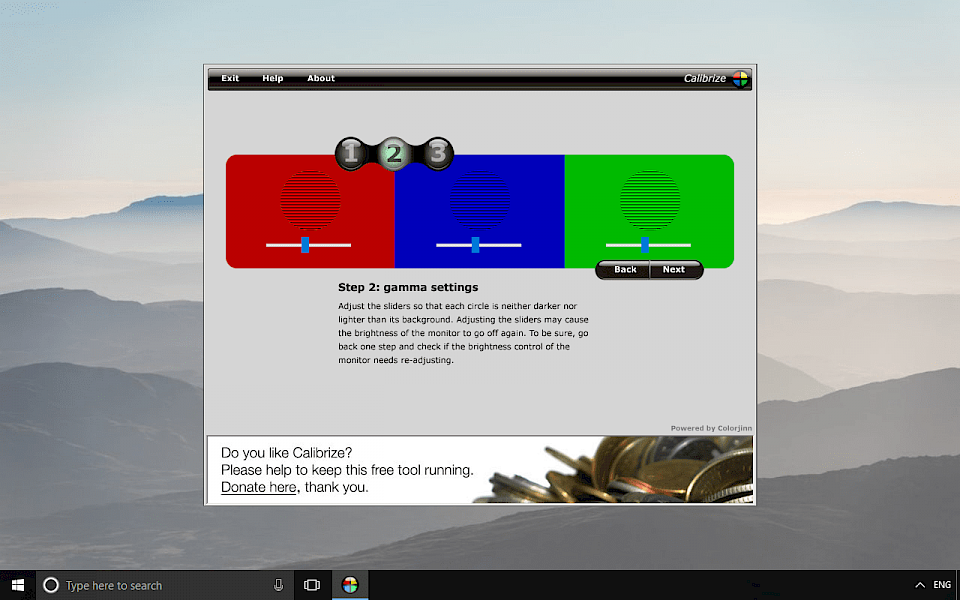 In the first step, we will set brightness and contrast settings. Set the contrast control on your monitor to maximum level and adjust the brightness control so that the black circle is barely visible. Calibrize second step is to control the gamma settings. Adjust the slider so that each circle is neither darker or lighter than the background. Now we need just to save the settings and load them automatically when the system starts. Moreover, your color profile can be imported by any ICC aware software.
You might also like