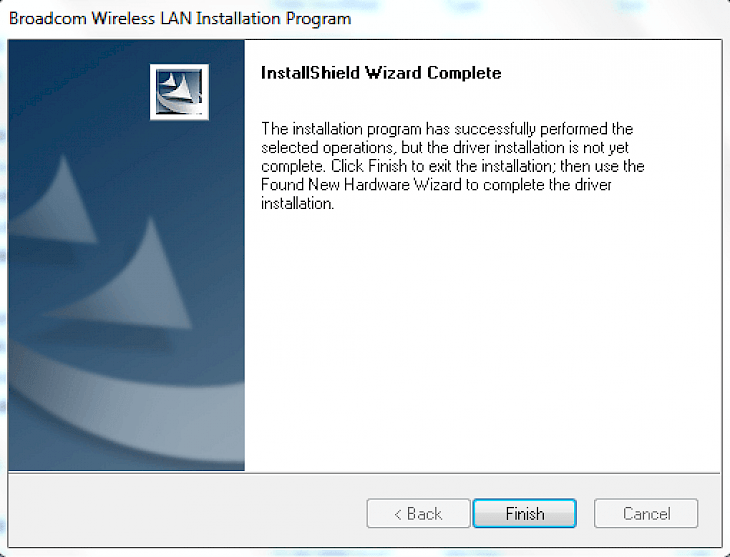 Download Broadcom 802.11n Network Adapter Driver
BROADCOM 802.11n Network Adapter Driver is a next-generation wireless network ultra-low-power 802.11n Wi-Fi and Bluetooth 5.0 combo chip developed by Broadcom for compatibility in mobile platforms and accessories. The model was designed to deliver up to 3X longer battery life compared to Broadcom's previous model of combo chips, that has enabled OEMs to design a new wave of high-performance connected devices. The adapter was designed to allow OEMs to integrate Wi-Fi into different kinds of platforms that have been traditionally powered by a Bluetooth feature alone because of battery size or constrained power budgets. In the case of some applications, the adapter Wi-Fi consumes 80 per cent less power than the most common Bluetooth solutions today. This kind of reduction rate in Wi-Fi power consumption enables OEMs to leverage the increased throughput and range of Wi-Fi which allow delivering new use cases in a wide variety of devices.
Features of BROADCOM 802.11N
Legacy Compatibility: The adapter comes with a full IEEE 802.11a/b/g/n legacy compatibility that ensures enhanced performance.

Speed: The adapter consists of a single spatial stream that goes up to a 72 Mbps data rate.

IEEE: The adapter also consists of IEEE 802.11n beamforming support.

Power Efficiency: The adapter also comes with a TX and RX low-density parity-check (LDPC) support for improved range and power efficiency.

Bluetooth: The adapter is complied with a Bluetooth Core Specification Version 5.0 and comes with added provisions for supporting future specifications.

Bluetooth Class: The adapter is equipped with a Bluetooth Class 1 or Class 2 transmitter operation.

Battery: The adapter takes a very low power consumption improves the battery life of handheld devices.

Retransmission: The adapter also supports extended synchronous connections (eSCO) for enhanced voice quality by allowing for retransmission of dropped packets.

Advanced Audio Distribution Profiles: The adapter also supports multiple simultaneous Advanced Audio Distribution Profiles (A2DP) for a complete stereo sound.

Adaptive Frequency Hopping: The model comes with an adaptive frequency hopping (AFH) for reducing the audio frequency interference.

Security: The adapter comes with a WPA and WPA2 (Personal) support for powerful encryption and authentication and an AES and TKIP in hardware for faster data encryption and IEEE 802.11i compatibility.

Applications: The adapter can be used for 802.11 Wireless LAN Solutions, Portable Media/Audio/Gaming Devices, Wearables, Smart Devices, Wireless Headphones, and Wireless Speakers.

Language: The adapter software is made compatible to a number of languages like English, Catalan, Chinese (Hong Kong), Croatian, Czech, Danish, Dutch, Finnish, French, German, Greek, Hungarian, Indonesian, Italian, Japanese, Korean, Malay, Norwegian, Polish, Portuguese, Romanian, Russian, Simplified Chinese, Slovak, Spanish, Swedish, Thai, Traditional Chinese, Turkish, Ukrainian, Vietnamese.
Installation Requirements for BROADCOM 802.11N
To install the BROADCOM 802.11N on PC, make sure that the following requirements are met by the user in the PC desktop.
PC – Make sure that your PC is on Windows 7 or higher with at least 4 GB of RAM.

Compatibility Mode is enabled.
How to Download BROADCOM 802.11N on Windows
Follow the below steps to download and install the BROADCOM 802.11N on your PC:
Go to BROADCOM 802.11N's website, and go to Downloads.

Click on Download Now.

Select 'Save' to download the program. The file will be saved in the Downloads folder.

If you want to save in a specified folder on your desktop, then click on 'Save As' and select the folder you want the program to be saved.

After the download is complete click on the .exe file.

The installation process will start.

Run the installation package.

Wait until the update completes

Follow the Windows installation instructions and select options accordingly.

Click on Finish to complete the installation.

The program icon will appear on the desktop.

Select the icon to start the application.
You might also like