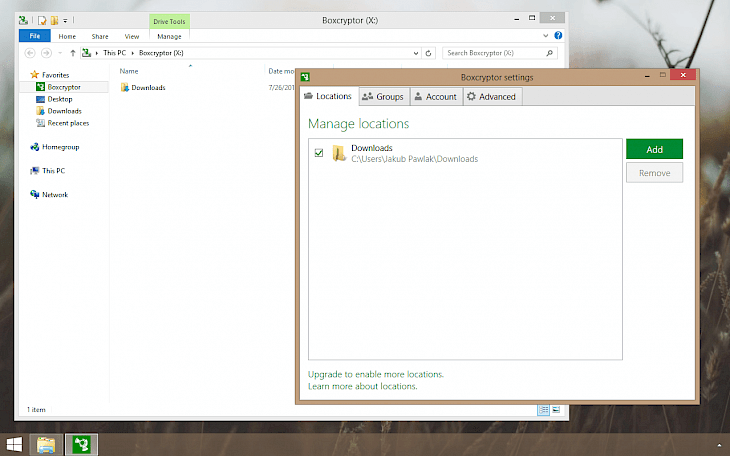 Download BoxCryptor
BoxCryptor is a simple tool designed to encrypt files and folders. The program protects data stored both on a local hard drive, as well as cloud service (Dropbox, Google Drive, OneDrive etc.). Download BoxCryptor for Windows, and Mac.
The program creates virtual partitions that are operated in the same way as any other drive on your system. They represent special folders where you keep data secure. Folders can be created both on the local hard drive, as well as on all kinds of mobile storage media including memory cards, external drives, etc. BoxCryptor also supports all services running based on WebDAV technology.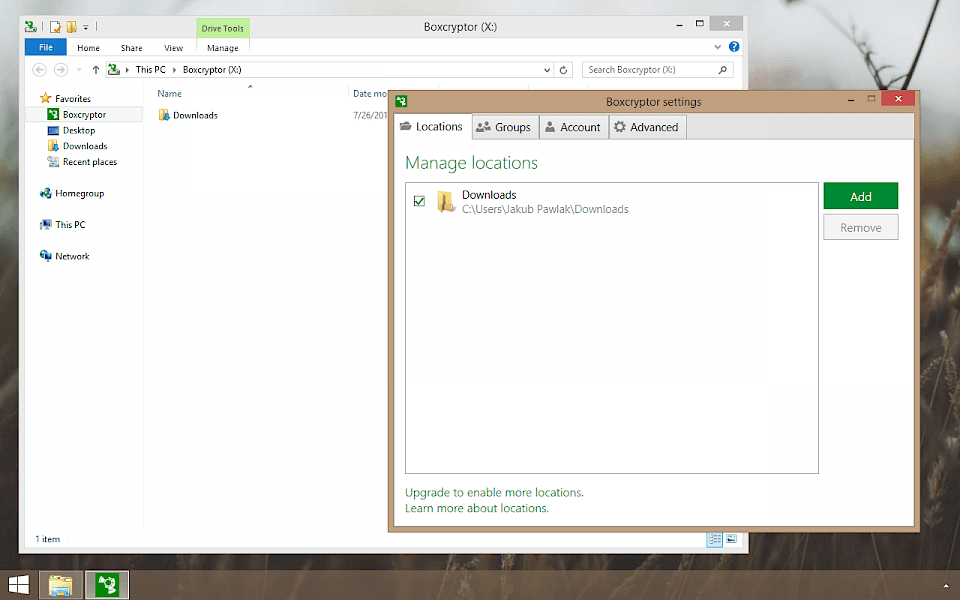 BoxCryptor primarily protects data stored locally, but nothing stands in the way also encrypt files on popular services like Dropbox, Google Drive, Microsoft OneDrive or SugarSync. Simply indicate in the program folder that automatically synchronizes service and in-flight BoxCryptor encrypts all data.
Access to protected data is only possible if in the background is running BoxCryptor, which is protected by a password. Enter the correct password unlocks all encrypted folders. Data protected using BoxCryptor is encrypted on the fly using secure AES-256.
You might also like