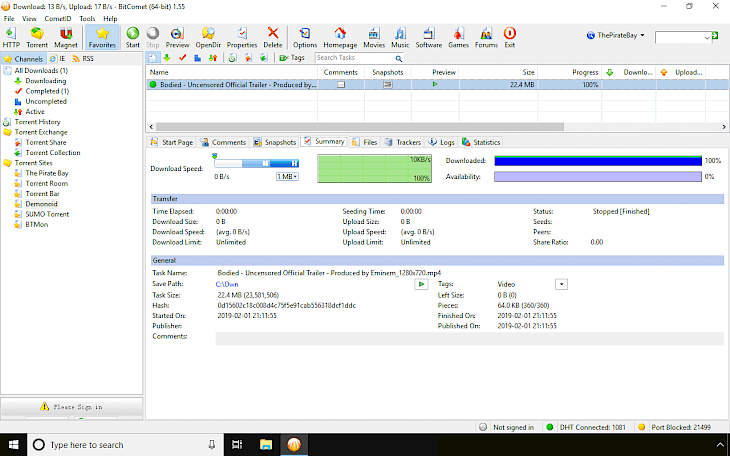 Download BitComet
BitComet is one of the most popular BitTorrent clients available for Windows. The software is packed with a lot of unique features including long-term seeding, cross Protocol downloading, and more.
Long-Term Seeding is a unique feature of BitComet which helps users to download files from peers who have 100% of the torrent contents. For some out-dated torrents, it's a common occurrence that there are no seeds and in that case, if the number of aggregate copies inside the swarm is lower than 1, then the task cannot be finished.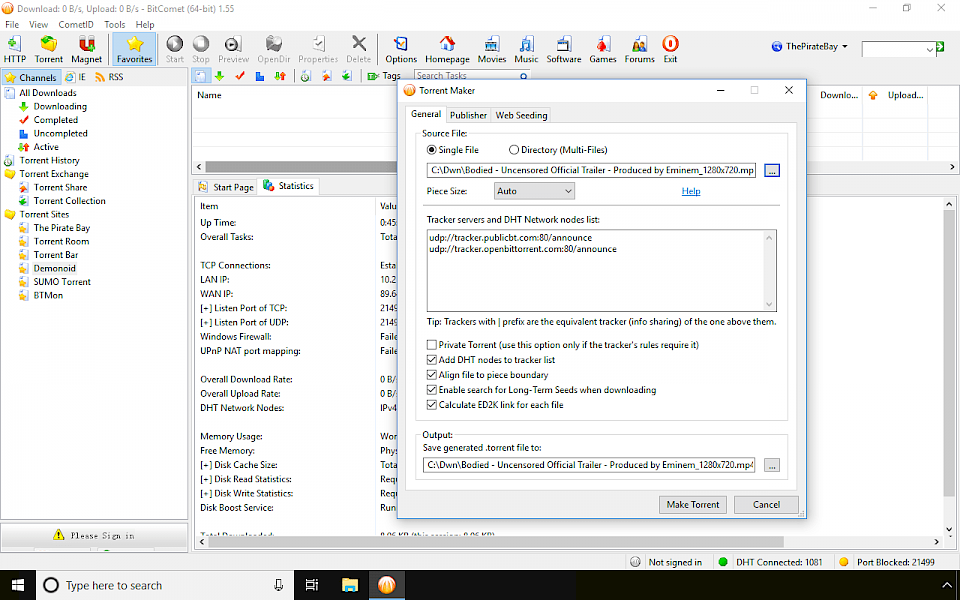 BitComet BitTorrent client features cross protocol downloading from HTTP/FTP/eMule download sources while BitTorrent downloading, support for Multi-tracker, DHT, UTF-8 extension, and UDP tracker Protocol v2, preview of .avi .rmvb .wmv and other video files is available during downloading process.
Moreover, the software use intelligent disk allocation to reduce disk fragmentation, DHT network to start BitTorrent download without connecting to any tracker, Auto Config ICF and UPNP, files can be skipped for downloading, or set to higher / lower priority, allowing you to select which file finish first.
BitTorrent technology is integrated into HTTP/FTP download, with which BitComet automatically finds other clients and gets data from them to increase your download speed, without additional bandwidth usage of the HTTP server.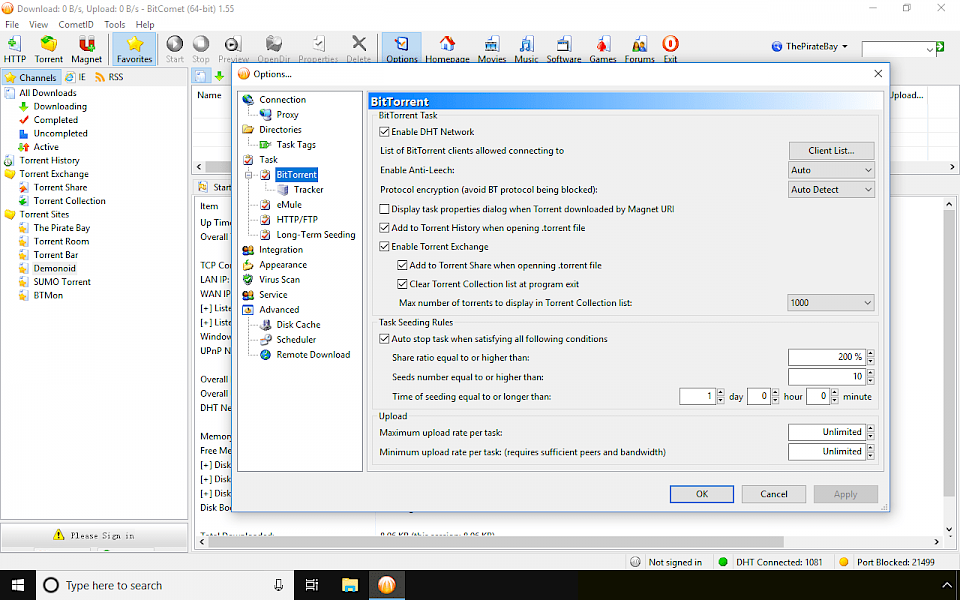 You can also use the software to download files via HTTP or FTP. BitComet can mirror servers and automatically download files from different sources at the same time to increase download speed. Stopped download tasks can be resumed from where they left off from both HTTP and FTP servers.
Additionally, you can use options like global and per-task speed limit, for upload and download, add tags to the task, categorize tasks on the fly, and bandwidth scheduler or automatic shut down the app after download is completed.
You might also like