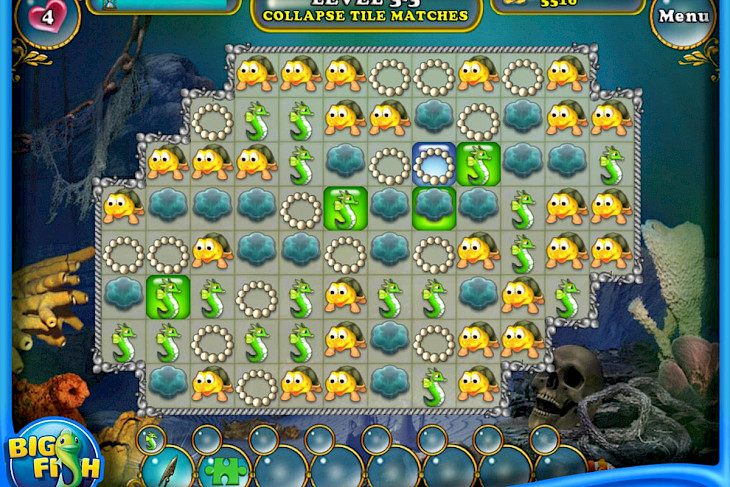 Download Big Fish Games
Do you like playing lightweight games for fun? Big Fish Games is a place for gaming managers that can allow PC users to easily keep in contact with a broad gaming catalog provided by the same-name casual gaming portal. This online portal, founded in 2002, went through many transition phases, eventually landing on its current form that attracts a large audience of casual PC gamers from all over the world.
Big Fish Games is now home to thousands of PC, Mac, and smartphone games, with more than 700 staff and a relentless push to improve this massive proprietary publishing platform. And with the Big Fish Games App, for either quick play or a longer gameplay session, everyone can easily keep track of them, organize their gaming library and quickly load all of the games available.
Drawn series, Secret Expedition series, Mystery Case Files series, and various popular games such as Fairway Solitaire HD, Fright Chases, Dark Tales, EverMerge, and more are some of the largest game franchises available on Big Fish Games Manager. Genres, including Secret Object, Casino, Adventure, Puzzle, Family, Card & Board, Arcade & Action, Strategy, and others can be browsed to find your favorite games.
Features of Big Fish Games
The top 5 games presented by Big Fish Games include:
Enchanted Kingdom: The Golden Lamp's Secret Collector's Edition

Road Trip USA II: West Collector's Edition

Lost Time: Haunted Hotel Collector's Edition

Maze: Sinister Play Collector's Edition

PuppetShow: Fatal Mistake Collector's Edition
The remarkable features of Big Fish Games include the ones highlighted below.
Easy Interface
The Big Fish Games BFG's interface is based on ease of use and a simple way to discover new games. On the left side, the app features a small array of tabs and an extensive listing section in the middle with large thumbnails of available titles.
Search Functionality
At the top, the comprehensive app-wide search tool is always available. The central tabs - Find New PC, iOS and Android Apps, My Games, and 'New Ways to Play!' tab that focuses on discovery - can be easily navigated by users.
In-App Purchases
The BFG app is quick, easy to use, and provides a convenient way for free demos to be purchased or downloaded for games. All games acquired are transported directly to the 'My Games' tab where they can be easily accessed.
Family-Friendly Gaming Environment
It is important to note that the app does not provide any of the traditional social interaction services that are present in alternative PC store systems since the entire Big Fish platform focuses on maintaining a family-friendly atmosphere in online games. Here the emphasis is put on games, and how they can be found, viewed, and played most easily.
Download & Install Big Fish Games
The Big Fish Games Software is 100% FREE and is designed to be used on all modern Windows OS versions. The latest version of the software can be downloaded from this page and installed quickly on your Windows PC without much hassle.
Once installed, you can launch the BFG app anytime to start playing exciting games and enjoying their gameplay alone or with friends. Cheers to gaming!
You might also like