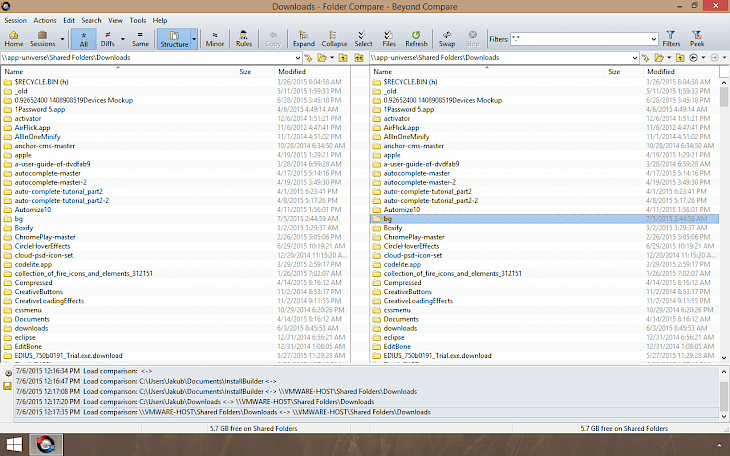 Download Beyond Compare
Beyond Compare allows you to quickly and easily compare files and folders and synchronize data automatically. The tool also allows you to merge the changes, synchronize files, and generate reports of detected differences.
Using the program, you can quickly compare the contents of an entire hard drive or selected files. Beyond Compare allows you to define the parameters to be taken into account during the scan data. The user can check files exclusively on selected parameters like modification date or size. Moreover, using filters you can define what data should be displayed in the file list. Text files can be viewed and edited with syntax highlighting and comparison rules tweaked specifically for documents, source code, and HTML. The text contents of Microsoft Word .doc and Adobe .pdf files can also be compared but not edited.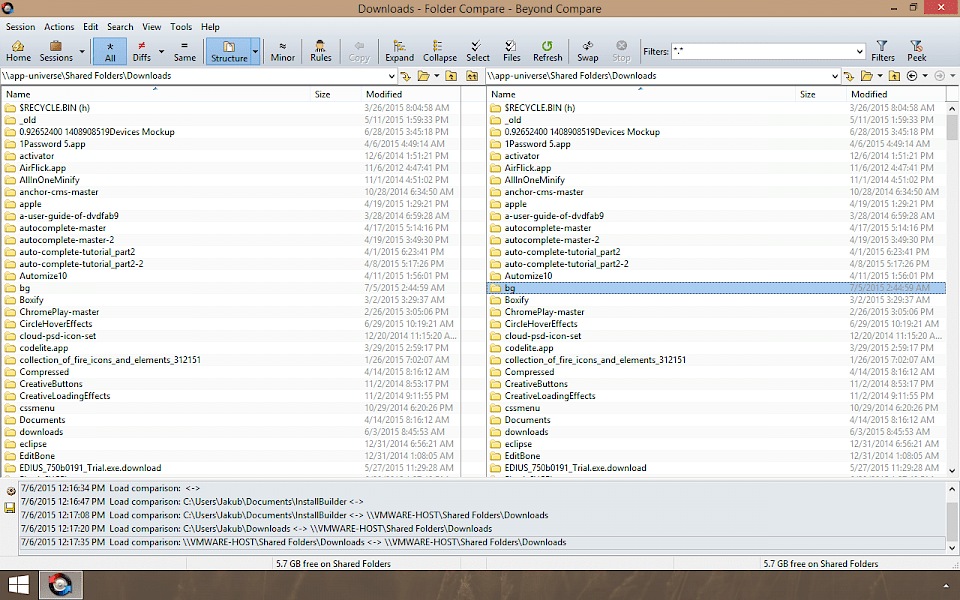 Beyond Compare also allows you to compare the contents of popular file archives. Supported formats include TAR, GZIP, BZIP2, CAB, RAR, Zipx, 7-ZIP, IMG, ISO. The tool can be successfully used also to analyze the data available on FTP and SFTP with the built-in client, and files shared in popular cloud services including Dropbox, Amazon S3, WebDAV. You can also use Beyond Compare to synchronize content to mobile devices, compare graphics, text files, registry entries or EXE files, MP3 and DLLs. Data files, executables, binary data, and images all have dedicated viewers as well, so you always have a clear view of the changes.
Beyond Compare is also equipped with a text editor with syntax highlighting and the ability to run the tool from the command line. Intuitive Folder Sync interface lets you reconcile differences in your data automatically. You can efficiently update your laptop, backup your computer, or manage your website, and Beyond Compare will handle all the details. Beyond Compare's merge view allows you to combine changes from two versions of a file or folder into a single output. Its intelligent approach allows you to quickly accept most changes while carefully examining conflicts.
You might also like