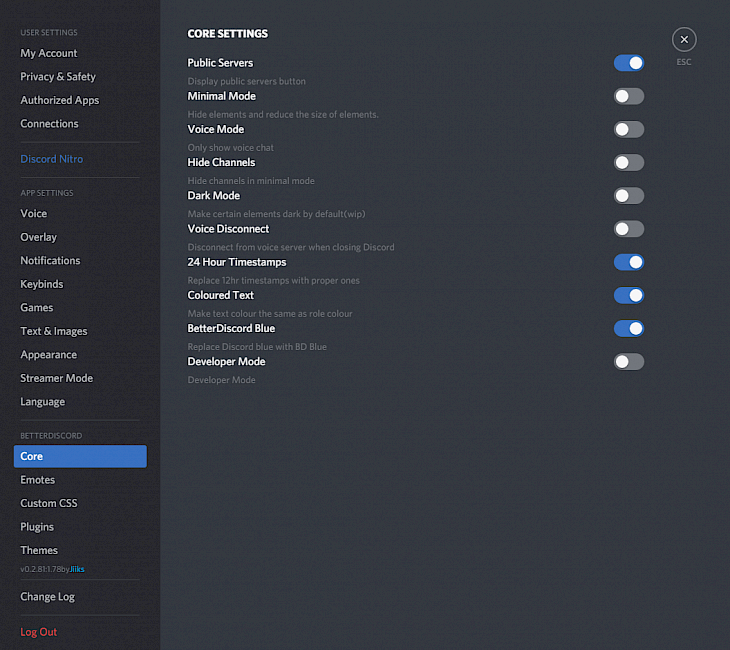 Download Better Discord
The gaming community has its channel that helps gamers worldwide communicate with each other about the latest developments in the gaming universe. Yes, there are several platforms through which such communication takes place, and most of them include Reddit, twitch, skype, team speak, and so on. Even the dedicated game developers have their community chat page, but it's only for the people who play the games they made, so that's a bit biased.
Combining all of the positive notes of different chat platforms that the internet has to offer, the gaming community effectively uses Discord, leading the race for the best application used amongst gamers. No doubt, the platform is quite robust and comprises plenty of features already. However, for those looking to take their experiences of using Discord to another level, then we have one exciting software for you.
What is Better Discord?
Better Discord is a customization add-on tool that is used for the discord app installed on the computer. The overall approach to why people like to use Better Discord is that it adds plenty of customization features such as colors, themes, emotes, and more to chat effectively and through a better tonality.
Though it's no software, it's a lightweight add-on tool that focuses more on making the chatting experience better and introduces an additional layer of security to keep your chats safe and private. Even the impact on the CPU is relatively low. The tool changes the UI of the Discord a bit but does make up for its features.
Key Features of the Software
The tool is entirely free without any charges whatsoever. Users can have this tool found on multiple sites and have its version as well.
The tool comes with a java loader plugin built within it. you can use this tool to write your plugins and use it on Discord or get someone else's plugins to add additional features.
A CSS theme loader is baked right into the tool, making it easier for the user to create their theme or add someone else theme that could be downloaded from the internet.
The tool comes in handy when you are looking for a minimalistic approach in chatting. You get to see the chat of only the person you are chatting with and declutter the screen for other operations to be carried out. Moreover, through voice chat, you get all the voice chat windows and hides everything else.
Minimum System Requirements
There are no required system requirements to use the tool. If you have Discord installed, then the tool should work completely okay without any hiccups.
How to Download and Install it on PC
The tool is available on multiple third-party sites. Get the latest version from any of the sites.
Add it to the discord directory
Once downloaded, then copy the folder to the directory where you have installed Discord.
Have fun using the newer features of Discord without any hassles.
You might also like