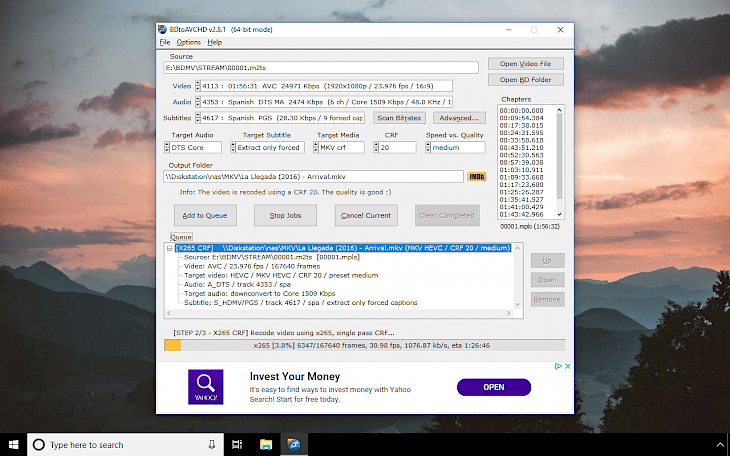 Download BDtoAVCHD
BDtoAVCHD is the best program to create AVCHD discs from Blu-Ray and MKV files. Compresses video to the desired size of 4.7 GB or 8.5 GB with the highest possible quality. Create a folder structure ready to burn to a DVD5 or DVD9 media.
The AVCHD format is ideal for backing up Blu-Ray's with much smaller size but still with high-quality video. You can use this format to playback the same type of content that a Blu-Ray disk and have high definition (1080p) video on DVD5, DVD9, USB 4GB, BD-25 media.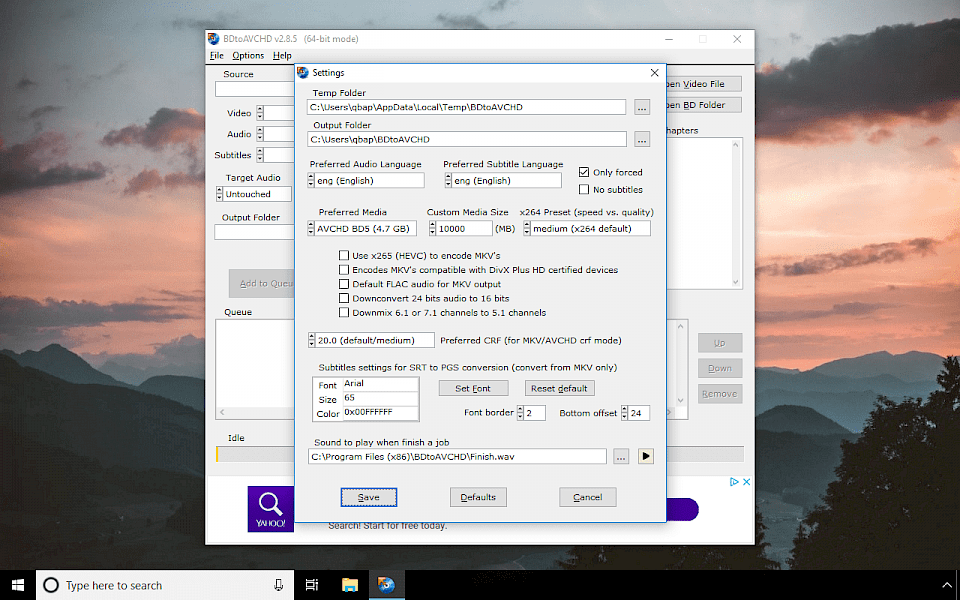 BDtoAVCHD avoids unnecessary conversions to obtain the best possible quality on a DVD5 media and you don't need to install any additional codec like avisynth, ffdshow or Haali media splitter. The discs created with this conversion tool are compatible with almost any Blu-Ray player or PlayStation.
Moreover, you can convert Blu-Ray to MKV, MKV to AVCHD, Blu-Ray 3D to AVCHD/MKV 3D SBS/TAB and ability to encode MKV's using x265/HEVC codec. The program calculates the video bitrate to fill the DVD5 or DVD9 (most of the times gets filled between 99-100%).
BDtoAVCHD is packed with a lot of useful features. If needed you can extract chapter information or all information from the audio tracks, video, and subtitles: length, language, format, etc., convert audio PCM to AC3, DTS-HD MA to DTS Core, DTS to AC3, etc.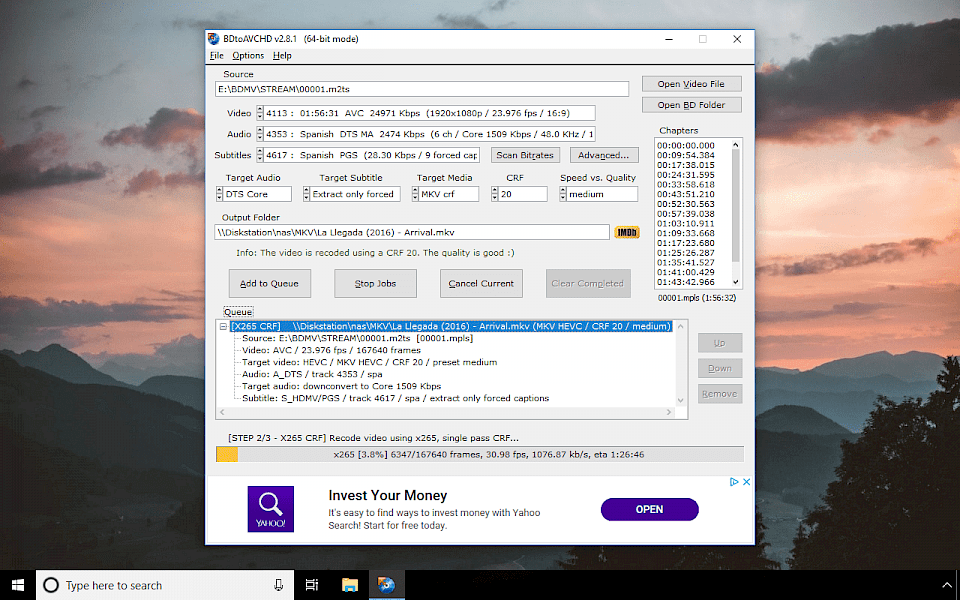 This multimedia converter supports multitasking (add new jobs in the queue while processing others), encode MKV's using x265/HEVC codec, ability to shrink 3D Blu-Ray to BD25/BD9 maintaining 3D MVC format (Intel Quick Sync encoder), and recompress the video using x264 64-bit if the PC supports it.
BDtoAVCHD is 3D ready. Convert video from Blu-Ray 3D to AVCHD 3D or MKV 3D SBS/TAB. Additionally, select a forced subtitle track is active by default when playing the disc, create a BD-25 without re-compressing video, and convert Blu-Ray to MKV recoding the video or without recoding.
You might also like