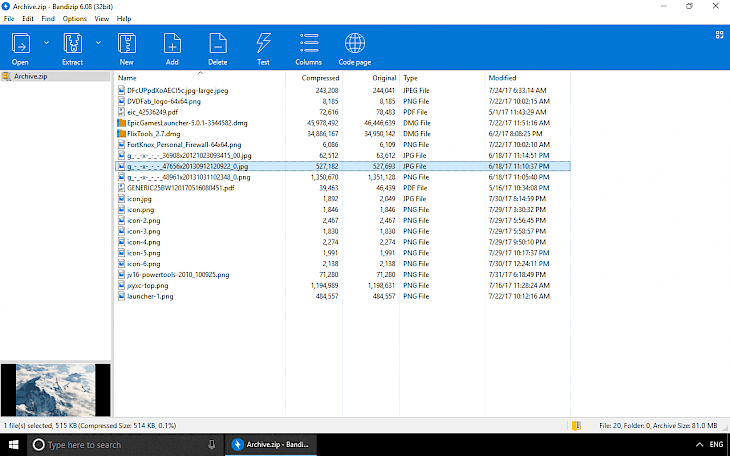 Download Bandizip
Bandizip is a free compression tool with support for most popular file formats including RAR (part1.rar, r01), ACE, AES, ALZ, APK, ARJ, BH, BIN, BZ, BZ2, CAB, EGG, GZ, J2J, JAR, IMG, IPA, ISZ, LHA, LZMA, LZ, PMA, TBZ, TBZ2, TGZ, TLZ, TXZ, UDF, WAR, WIM, XPI, XZ, ZPAQ, EGG, AZO, and Z.
Using the app you can create archives in formats Zip (z01), ZipX (zx01), TAR, TGZ, LZH, ISO, 7Z (7z.001), GZ, XZ and EXE(e01). Files can be encrypted using AES algorithm or 256 ZipCrypto, password-protected, split into smaller parts, and tested for errors. Bandizip also offers an integrated graphical browser that allows you to view files directly from the archive.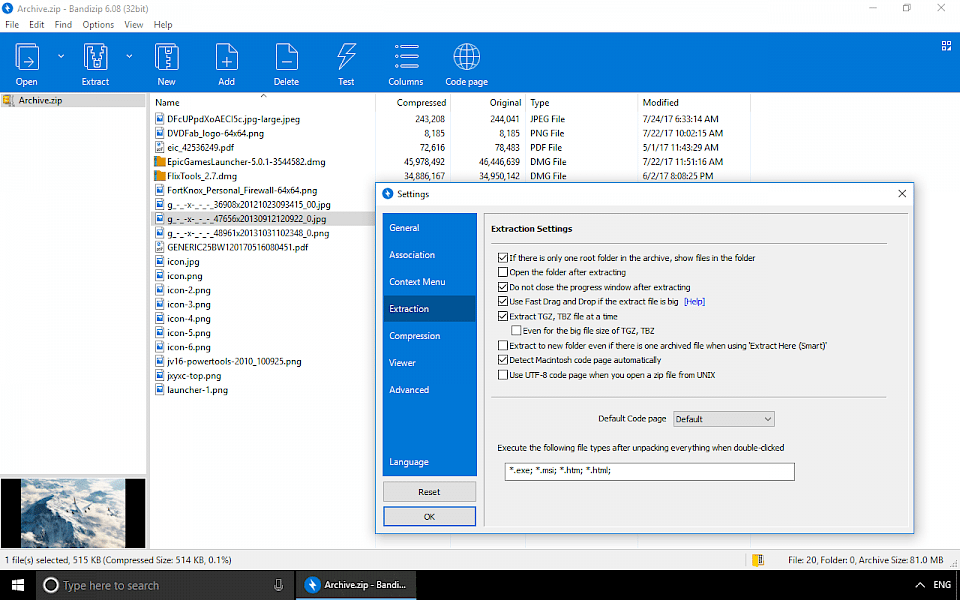 Bandizip like most modern compression tools fully supports multi-core processors, offering maximum performance during packing and unpacking files. The application interface is clean and functional, and integration with the system is another advantage of the program.
Also, the tool ignores already compressed files (eg. AVI, MKV, ZIP, RAR), significantly speeding up the process of creating a new archive. Context Menu access including the "Preview Archive" function.
Changelog
Version 4.07
Fixed a bug that font size in a dialog box becomes too large when displaying languages of the Latin alphabets
New feature that a user can resize thumbnails of "View large icons" by using [Ctrl + Scrolling the mousewheel] or [Ctrl and +/-]\Fixed a bug that occurs when processing an extended header of TAR format
Other modifications
You might also like