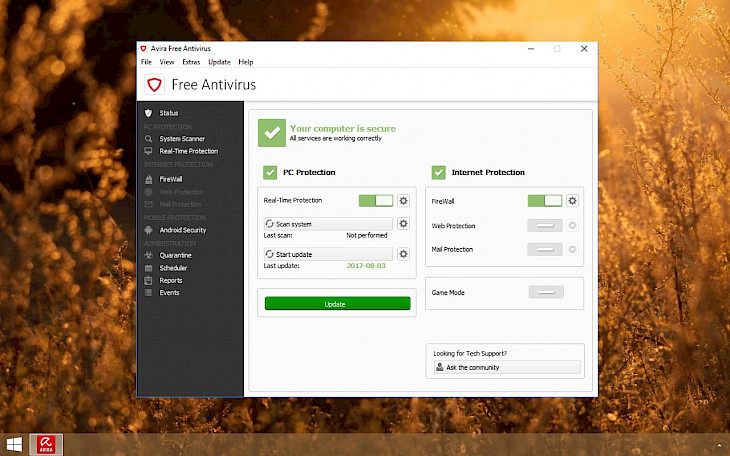 Download Avira Free Antivirus
Avira Free Antivirus is one of the most popular free anti-virus solutions to protect your system against threats such as viruses, worms, trojan horses or spyware components. Download Avira Free Antivirus from kubadownload.
The application is equipped with a powerful engine to prevent the system from threats, you can also scan selected files and folders on demand, and the detected infections transferred to the quarantine module. Avira Free Antivirus allows you to scan your system planning processes, view detailed reports on detected threats and creating white lists for selected files and applications.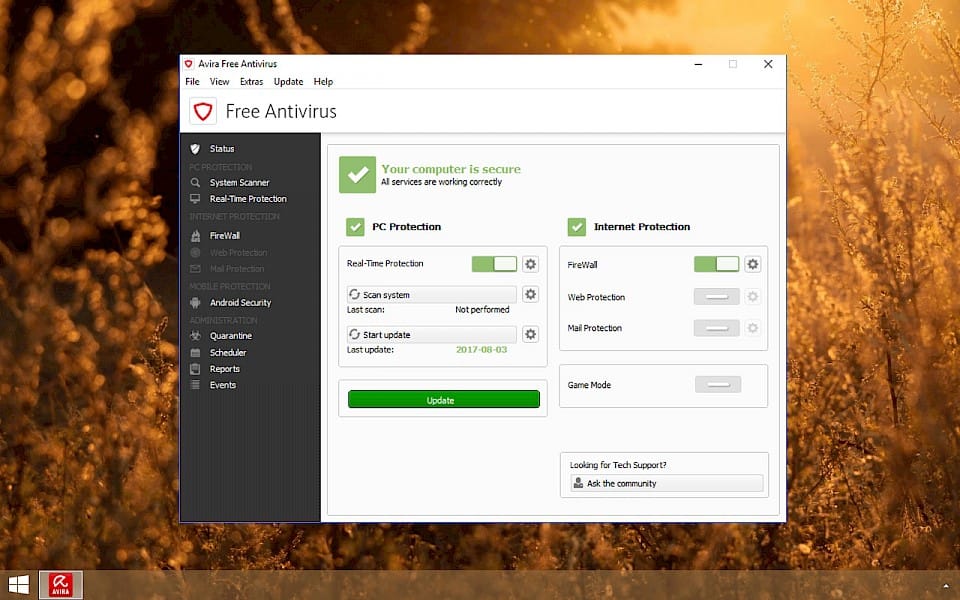 Like most modern antivirus solutions Avira Free Antivirus also allows you to scan threats within the cloud services, offering system automatically downloaded the database and has the ability to control the system's built-in firewall services. The application also integrates with Windows context menu by adding features fast scan individual files and directories.
Another interesting feature available in the free version of Avira Free Antivirus is able to control social networks frequented by children. The program can block unwanted content and present reports related to the operation of the child.
You might also like