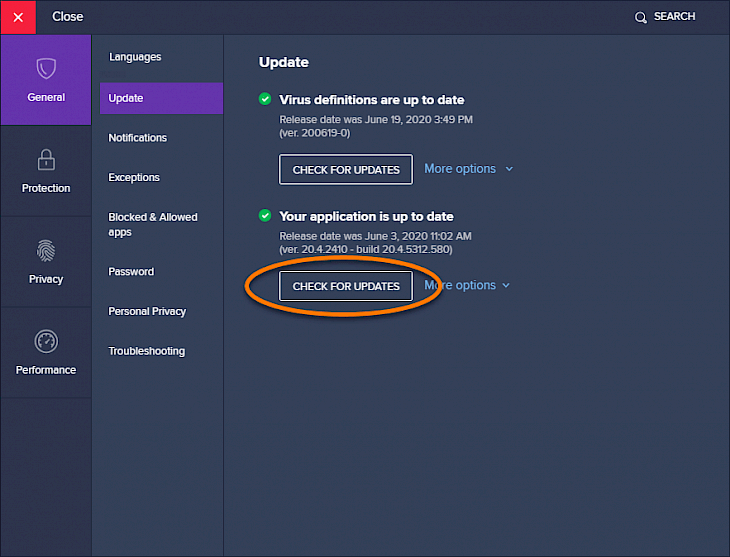 Download Avast Virus Definitions
Avast Virus Definitions allows you to update your Avast Free Antivirus, Avast Pro Antivirus, and Avast Internet Protection manually if you do not have an Internet connection, or if the automatic update fails.
Avast provides a series of award-winning, high-end innovations that operate in perfect harmony, with one common objective: to protect the device from computer viruses and valuable data. Avast is a best-in-class solution for any device running on a Windows operating system.
Via the Internet, iAVS is a quick, tiny, incremental, and utterly automated update. They post updates at least twice a week. Avast Virus Definitions VPS December 3rd, 2020 is the latest Avast Virus Definitions update currently rolled out by Avast for all its antivirus solutions and products.
A benefit of most of Avast's systems is their ability to upgrade themselves automatically. When your computer is connected to the Internet, virus database updates are downloaded and enabled automatically without any user intervention. When an Internet connection is created, and every four hours afterward, the availability of a new version is verified.
Features of Avast Virus Definitions
The remarkable features of Avast Virus Definitions on its latest patch update are mentioned in the section below.
Improved Antivirus Definitions
The latest Avast Virus Definitions come with improved anti-spyware and antivirus engines that help to protect your PC against threats better.
Intelligent Scanner
The Avast Intelligent Scanner makes sure your computer is not hosting any virus or malware by scanning the directories every other day as per schedule.
Silent Mode for Gaming
Are you annoyed by antivirus notifications popping up every time you are about to handle a crunch moment in the game? Avast makes sure you are never disturbed during these moments by running in Silent Mode.
Avast iTrack
Avast iTrack allows you to identify and track data miners and data trackers on a website you are surfing on so that you can avoid your data from being tracked.
Green Computing
The conscious, environmentally responsible, and eco-friendly use of computers and their energy is green computing. More generally, it is also known as the analysis of the design, manufacture/engineering, use, and disposal of computer devices in a manner that reduces their effect on the environment. Avast Virus Definitions allow you to do this.
Download and Install Avast Virus Definitions for Windows PC
Download Avast Virus Definitions for Windows PC
By default, Avast virus definitions are downloaded and updated regularly on your Avast antivirus product or solution. You can also download updated files from this page if needed, for example, if your machine does not have an Internet connection. You can download the vpsupd.exe file from this page to manually update the virus definitions and follow the instructions.
Install Avast Virus Definitions for Windows PC
Updates for Avast Virus Definitions are usually published daily, and no reinstallation of the Avast product is required for the virus database updates.
However, if virus databases are still not updated on your Windows PC, you may want to consider uninstalling and reinstalling your Avast antivirus product and check again.
You might also like