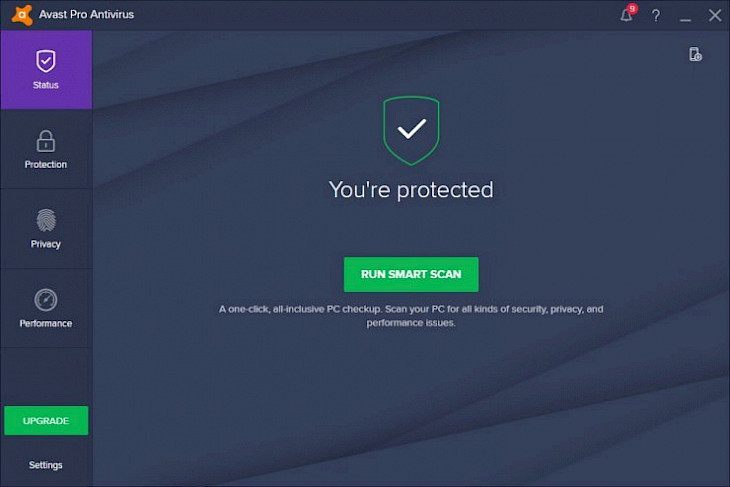 Download Avast Pro Antivirus
Each antivirus utility must perform the simple tasks of preventing malware from having a foothold on your computer and cleaning up any infestation that already exists. Some products go well beyond the basics; one of these is Avast Pro Antivirus 2017. It involves a simple password manager and an uncommon tool that tests the protection of your entire network, among several other fantastic bonus features.
Avast Pro Antivirus incorporates world-renowned antivirus and security against malware with added functionality for those who are not afraid of being more advanced. In Sandbox, run suspicious files so that they don't infect the rest of your PC, stop fake banking sites, and pay your bills securely without your information being hacked by hackers. With minimal effect on the output of your device, Avast Pro Antivirus is streamlined.
Features of Avast Pro Antivirus
Avast Premium Security provides full online protection for all of your computers, phones, and tablets, more than any other ordinary antivirus. The exceptional features of Avast Pro Antivirus include the ones mentioned below.
Anti-Malware Intelligence
Avast Pro Antivirus detects all sorts of nasty threats, from malware to viruses, including attacks with spyware, ransomware, and phishing.
Smart Scanning Feature
The Avast Pro Antivirus Smart Scan is the most excellent saver of time. With just one simple click, search your PC and network for all sorts of problems.
Security for Home Network
Is your router correctly set up? The software informs you. Otherwise, the network can be hacked by anyone through anything linked to it like your computer, phone, or printer.
Browser Cleaner
Avast Pro Antivirus helps you get rid of mysterious toolbars, add-ons, and plugins that have been built without you knowing or without your permission.
Unknown File Testing
The Avast Pro Antivirus Sandbox feature allows you to test files downloaded from shady places for functionality and malware in a sealed place first before you use it on your PC.
Password Saver
Do you have too many passwords, of which none are safe? It is relatively prevalent. Remember just one and the rest will be taken care of by passwords.
Safe & Secure DNS
To link you to a fake site, your router settings can be updated. But why? So your financial data can be compromised by hackers. SecureDNS of Avast Pro Antivirus secures your online banking.
Online Banking Safety
With Avast Pro Antivirus, you can pay and bank anonymously, without your data being seen by anyone. SafeZone provides a protective area that can not be breached by hackers - and anyone else.
Download & Install Avast Pro Antivirus for Windows PC
Avast Pro Antivirus, a paid software, offers a 30-day trial that you can avail of by downloading the software from the official Avast website or any other affiliate tech website. After downloading the setup file, run it to launch the Avast installer, and complete the installation process.
Once you agree to the user policy and install the Avast Pro Antivirus, you will notice the desktop icon appear on your screen. You can immediately launch the software to run scans and surf the internet freely without any worries. Enjoy!
You might also like