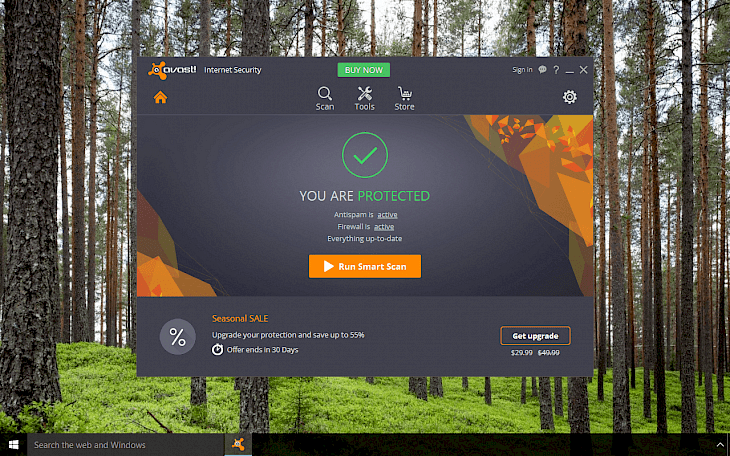 Download Avast Internet Security
Avast Internet Security is a security suite with the built-in anti-spam guard, firewall and SafeZone system. Czech software offers a range of functions responsible for system protection against viruses, hacker attacks on network devices, data theft from browsers, etc.
Just like the free package also Internet Security offers a Smart Scan which runs all the major modules and then generates aggregated results in a simplified form. When problems are found, you can resolve them quickly. Avast Internet Security also equipped with a system to detect outdated software that quickly and easily updates the important applications to improve overall security and status of the computer.
In addition, Avast Internet Security offers a module responsible for cleaning browsers. It removes annoying toolbars or extensions of browsers and recovering replaced by the search engines.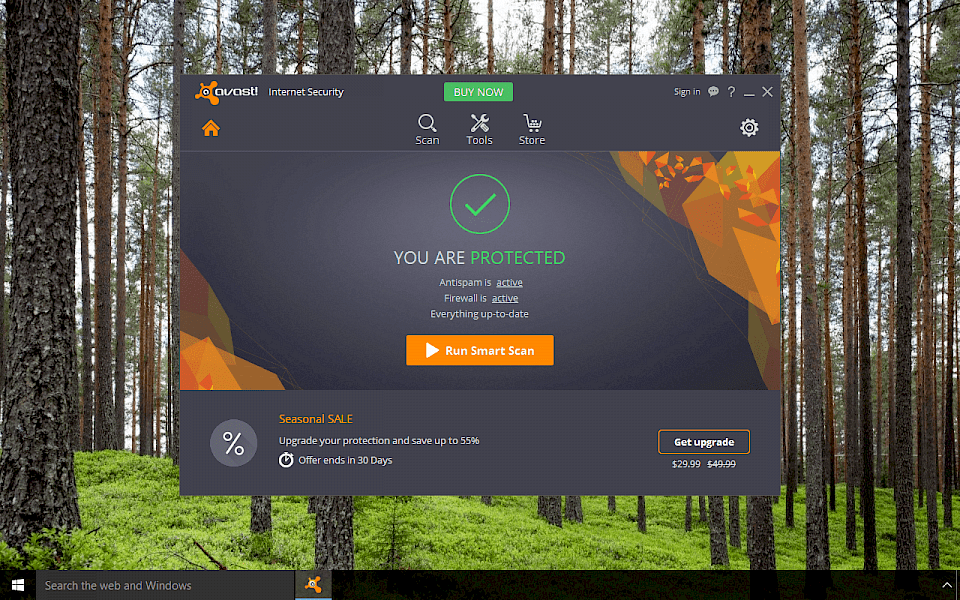 SafeZone in Avast Internet Security provides banking insulation to provide the user a safe space to perform banking transactions and paying bills online. The anti-spam system detects that the e-mails are spam and helps prevent opening the messages that are designed to trick users into sharing. Protection against redirection (hijacking) shall ensure that log on to the real online banking portal and not a fake site.
Avast has an interesting feature of privacy protection. SecureLine a virtual private network (VPN) that encrypts the connection to the network. When we use public Wi-Fi networks, we are exposed to eavesdropping our connection.
A hacker could intercept from this combination login, e-mail messages sent over instant messaging and credit card details. When you use SecureLine this information is invisible to potential spies.
VPN is available through servers in the United States, Britain, Germany, the Netherlands, the Czech Republic and Singapore. This service allows you to playback video inaccessible from your country.
You might also like