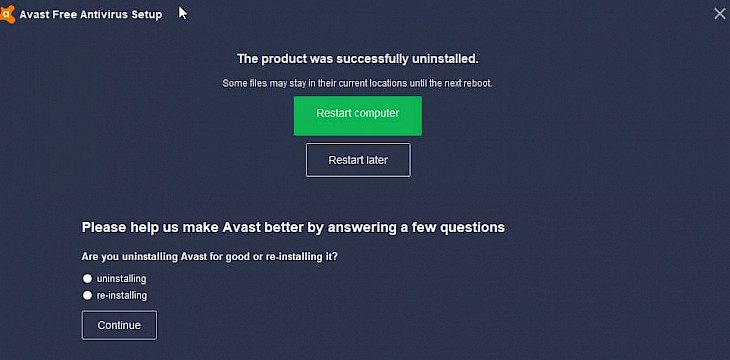 Download Avast Clear
Antiviruses have one thing in common: to fight viruses and keep the system safe from any external threats that might harm the system and its standard functionality. Furthermore, they are designed to remain updated with the latest features and keep the system safe from the most complex of threats.
However, things don't go according to plan at times, and these antiviruses fail to serve its basic function. For the same, these companies have created software to uninstall them once and for all from your computer without leaving any traces of the software behind. Out of the many uninstallers out there, we have one up for discussion today.
What is Avast Clear?
Avast clear or Avast software uninstall utility is an alternative way to uninstall the antivirus once and for all form your computer system. It helps in getting rid of the antivirus if the standard way it's feasible to remove it. It does happen plenty of times, and it's quite helpful. The application is free and can be downloaded from the official website of Avast.
Key Features of the Software
The application is free and doesn't need any financial transaction to be incurred for getting the application.
The entire functionality of the application revolves around the uninstalling of Avast from your system. It's done explicitly and removes everything and anything related to it.
Minimum System Requirements
It is an uninstaller and doesn't require any dedicated hardware or software for its execution. All you need is Avast's existence to help the software do what it does best in removing the antivirus from the system.
How to Download and Install it on PC
Get the software from the official site of Avast. It's quite a light application and free to download as well.
Once downloaded, run the application and select the uninstall option where Avast is installed in one of your computer system's directories.
Free your computer from Avast
Have fun getting rid of Avast through the application.
You might also like