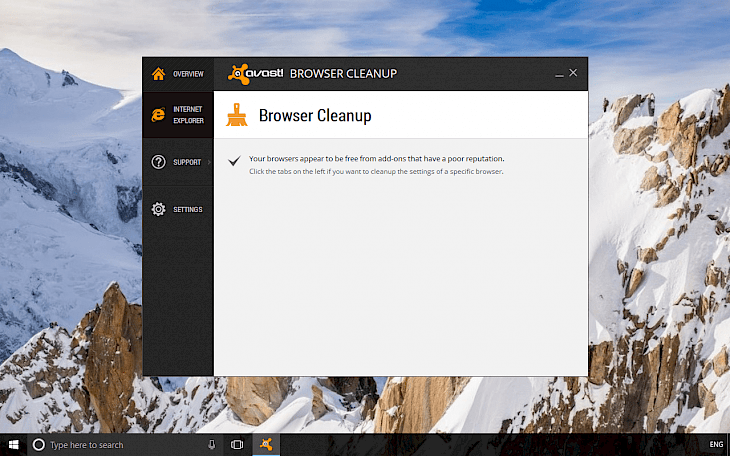 Download Avast Browser Cleanup
Avast Browser Cleanup can help you to get rid of dangerous and annoying extensions, toolbars, or hijacked searches and restore your browser to default settings. The software works with Firefox and Internet Explorer.
When you download free software from the Internet, it often comes with hidden add-ons which extract user data for the product vendor, usually in the form of a so-called toolbar. These are typically used to analyze your preferences and behavior and send this data to other vendors so that they can present you with user-specific ads, or just record the information for analysis. Avast Browser Cleanup can remove those kind of components quickly.
The tool detects over 15,000 various components often installed by downloaders and assistants downloads. We find among them toolbars like Conduit Toolbar, Yahoo Toolbar, Ask Toolbar, Google Toolbar, Bing Toolbar, YTD Toolbar, AOL Toolbar, Rihanna Toolbar, ZXY Toolbar, MyFree Toolbar WebSearch Toolbar and many more. Avast Browser Cleanup removes only add-ons with bad reputations and can easily restore browser search settings.
You might also like