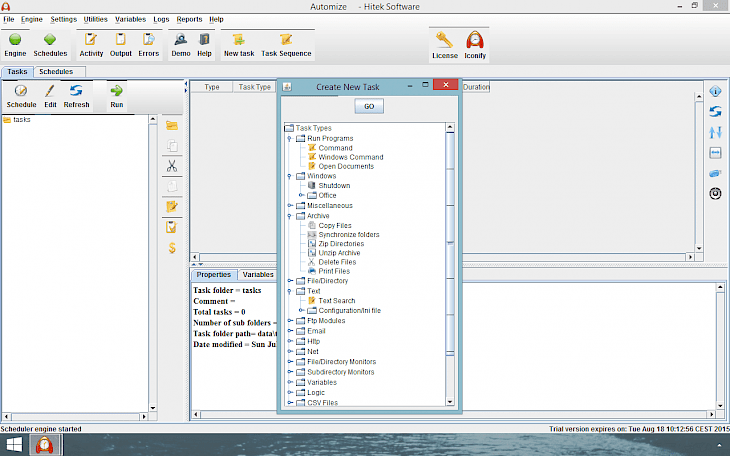 Download Automize
Automize is a powerful tool for automating tasks and perform various tasks on Windows. Access to the plethora of configuration options you have from the built-in tasks wizard.
The program will find an extensive schedule allows you to schedule tasks to perform almost any action. The wizard built-in Automize. Amongst others. to create such tasks as receiving messages by e-mail, copy and delete files, perform operations on an FTP server, running commands available from the command line, data encryption and monitoring changes in selected locations on the disk.
Automize also allows you to alert the user about unexpected problems during some activities performed, downloading information from the Internet, sending e-mail, copy files, manage devices connected to the computer, perform operations on SQL databases, run applications with the parameters and much more.
The program offers additional support module from the command line, which allows the user to manage the application from a remote computer and an SSH connection. Among other automation options worth pointing out the possibility of compressing data, scheduling jobs to run other applications, print documents, monitoring of changes on websites, restart the computer and so on.
You might also like