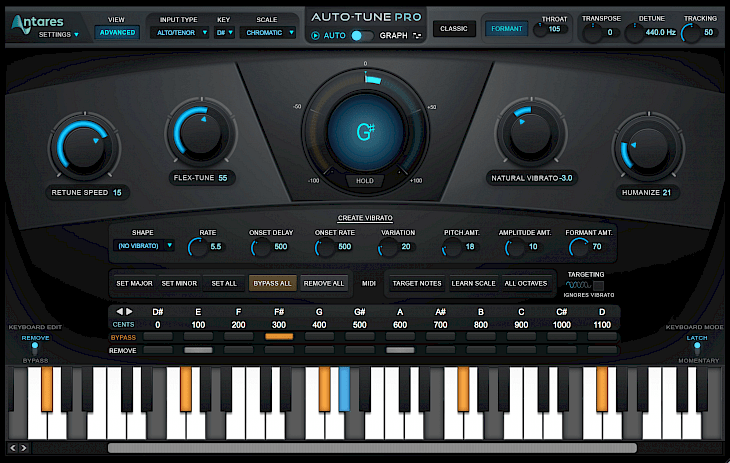 Download Auto-Tune Pro
The creation of music is a seamless process that takes effort and dedication to make things just right. However, most aspects of creating a song are extensive and take a considerable amount of time to accomplish it exceptionally. The software that helps create music is quite complicated to use and takes a long learning curve in accomplishing it.
Furthermore, what makes the music pop is the lyrics, the melody, and the voice of the singer. Though the voice can't be that seamless at all times, it's a better option to use the autotune to tweak out all the irregularities out of the recorded audio. From the many applications that are available out there, we have perfect autotune software for you. Check it out.
What is Auto-Tune Pro?
Autotune Pro is the most advanced software that helps get the best of auto tunning features into a recorded song. It comprises real-time tweaking of audio and incorporating effects and other such things to make it sound better. There are detailed graphs of the highs and the lows that can be simultaneously be tweaked. It's one of the several industry-leading applications that make the difference in creating that perfect auto-tuned vocal sample.
It's quite a versatile application that that is redesigned in making it robust and quite resourceful. There are several editing features and auto-key plugins to streamline the autotuning process. However, the software isn't free and costs a pretty penny to use.
Key Features of the Software
The software comprises plenty of features to help get the autotune feature correctly. These include lower latency period, changing voice formats and pitch correction, MIDI control in real-time, graphic pitch and time editing, ARA support, classic mode, and much more.
The user interface is relatively seamless, and everything you need to use the application is available on the home screen page. However, a learning curve is involved; it's entirely feasible to learn it easily and use it for your musical purposes.
Minimum System Requirements
OS – Windows 7 or higher

Software – The latest version of FL studio

RAM – 8GB or higher

Storage – 100MB

CPU – i5 or higher
How to Download and Install it on PC
The tool can be downloaded from the official website. You will have to pay for the necessary features that you require. But it's completely worth the price for what it has to offer.
Once downloaded, then open it and add the plugins into the plugin folder of FL studio. You are all set to use the software to autotune vocals in your music creation process.
You might also like