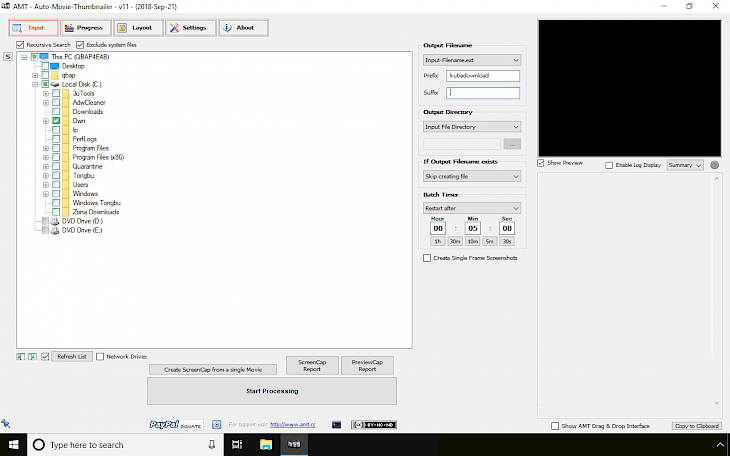 Download Auto-Movie-Thumbnailer
Auto-Movie-Thumbnailer is an automation GUI to batch create ScreenCaps, Thumbnail Index Pictures, Preview Pictures, or Contact Sheets for any given number of movies. It works with all popular formats that are supported by MPlayer.
Download Auto-Movie-Thumbnailer for Windows. The program works on a 32-bit and 64-bit system and was tested to operate from Windows 7 and up to Windows 10 operating system. AMT latest version increases overall speed especially for HD files by using pre-scaling and improving processing functions.
AMT offers you a huge number of possibilities to customize the design and layout of the ScreenCaps. The software is packed with features to proceed with any number of movies, located anywhere on your computer, manually or with a time-scheduler, with a free to choose a number of caps, and in Batch Mode.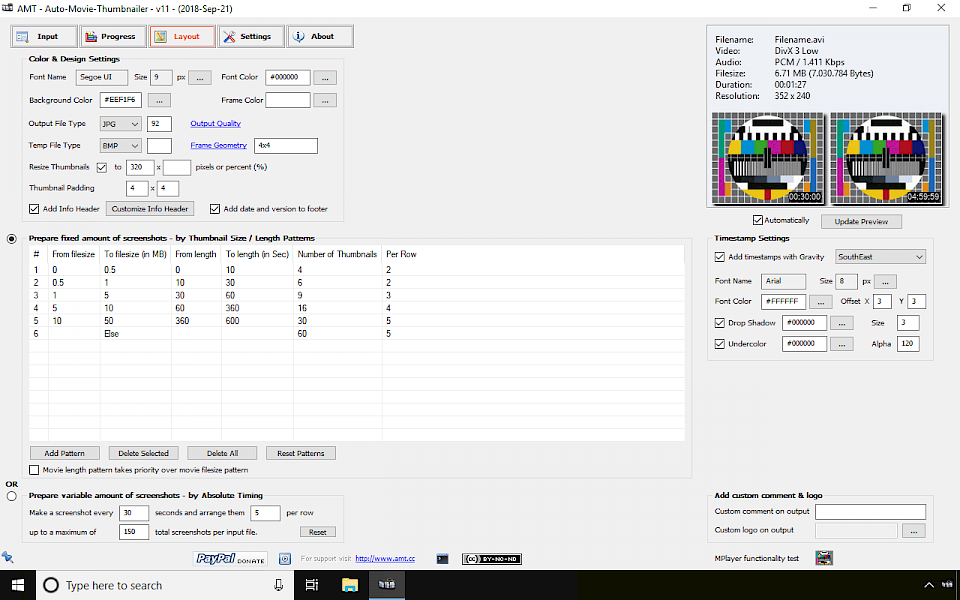 AMT works by remotely controlling the MPlayer, some applications of the ImageMagick Suite, and a MediaInfo plugin to perform the screenshotting and Picture creation. You can generate ScreenCaps from a single file or all files from the selected folder.
The ScreenCaps layout can be configured. You can select the number of screenshots, size of thumbnails, background color, font name, add custom comments and logo, select outport file format from JPG to PNG, add info header, and more. The generated file looks like on the screen below.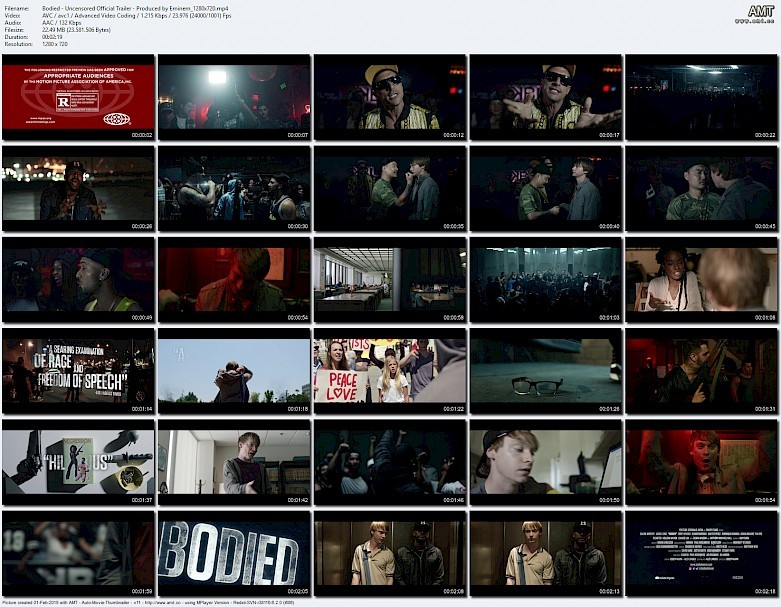 Changelog
Auto-Movie-Thumbnailer v12
Increased overall speed especially for HD files by using pre-scaling and improving processing functions
Use x64 version if possible, as MPlayer x64 is much faster on huge files. Only sub-binaries are x64, AMT itself still is x86.
x86 version contains MPlayer codec pack (not available for x64), nevertheless most files should play fine without it
Integrated BIC code (crop and rotate) for single cap post-processing
A lot of tiny changes and improvements
You might also like