Auto-Movie-Thumbnailer download for Windows.
Category: Other accessories
Version: v11
Last update: Feb 1, 2019
OS: Windows
License: freeware
What is Auto-Movie-Thumbnailer?
Auto-Movie-Thumbnailer is an automation GUI to batch create ScreenCaps, Thumbnail Index Pictures, Preview Pictures or Contact Sheets for any given number of movies. It works with all popular formats that are supported by MPlayer.
AMT offers you a huge number of possibilities to customize the design and layout of the ScreenCaps. The software is packed with features to proceed any number of movies, located anywhere on your computer, manually or with a time-scheduler, with a free to choose a number of caps, and in Batch Mode.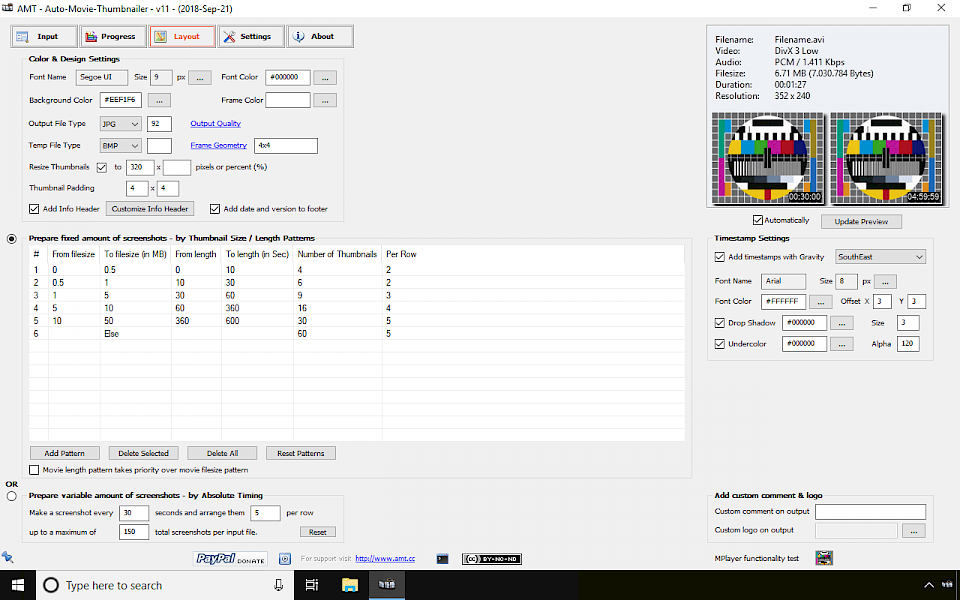 AMT works by remotely controlling the MPlayer, some applications of the ImageMagick Suite and a MediaInfo plugin to perform the screenshoting and Picture creation. You can generate ScreenCaps from a single file or all files from the selected folder.
The ScreenCaps layout can be configured. You can select number of screenshots, size of thumbnails, background color, font name, add custom comments and logo, select outport file format from JPG to PNG, add info header and more. The generated file looks like on the screen below.