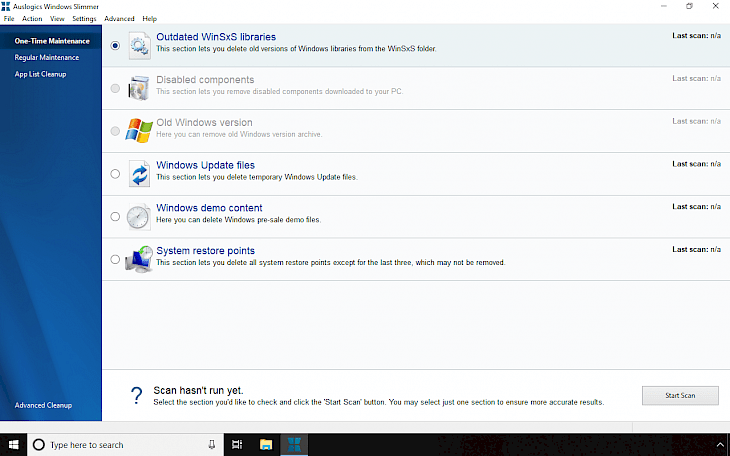 Download Auslogics Windows Slimmer
Auslogics Windows Slimmer is a simple program to make your Windows smaller and more efficient. Slim it down to save space and boost performance of Windows 7/8/10 for free. Download Auslogics Windows Slimmer now.
Auslogics Windows Slimmer gives you easy tools to remove unneeded Windows components, uninstall apps and tweak settings to make your operating system's footprint on your drive smaller, to reduce the amount of memory and CPU power it uses and to protect your privacy by preventing unnecessary data transmission. Windows Slimmer offers 3 modules allowing you to remove unnecessary components from Windows system. Using this app regularly will affect on the system performance.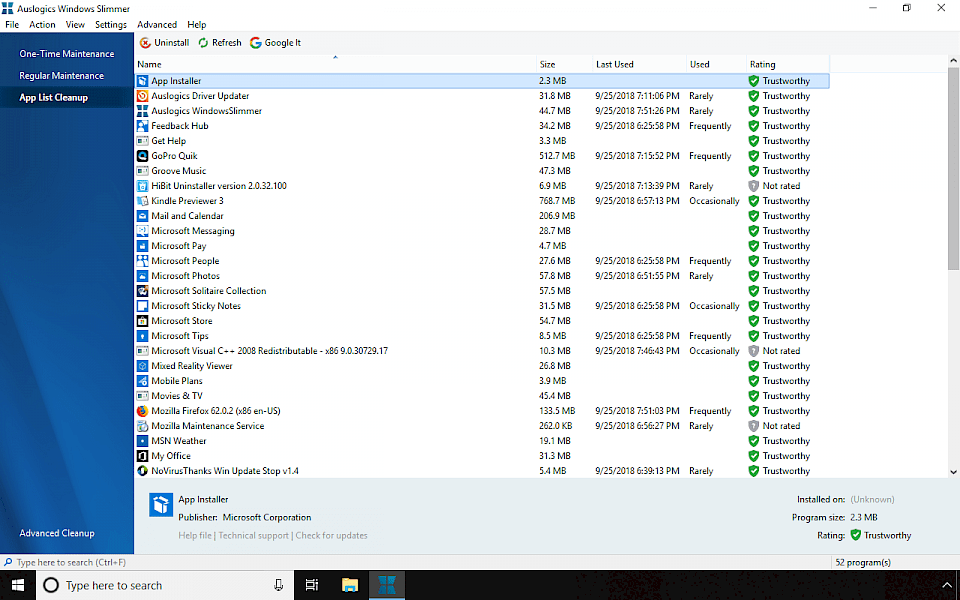 Auslogics Windows Slimmer can remove not used libraries from WinSxS folder, old Windows archives left after updates etc., temporary Windows update files, and also Windows restore points. The software can also clean the trash, delete all files from temporary folder, copy of data, log files and more. Windows Slimmer offers also a built-in software manager where you can find information about installed apps, and uninstall unwanted software.
You might also like