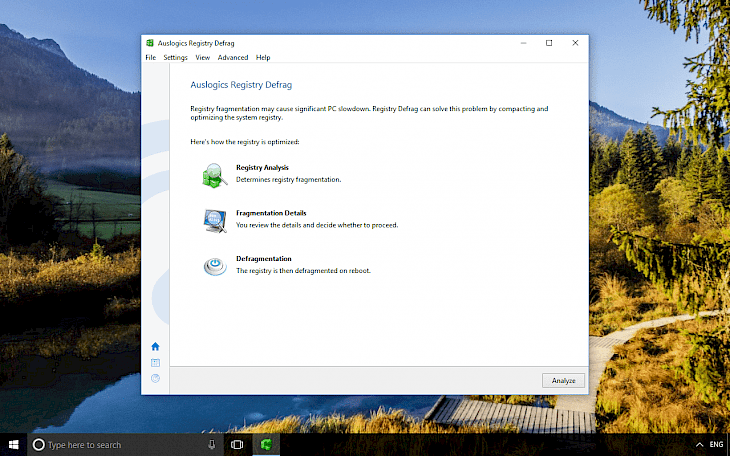 Download Auslogics Registry Defrag
Auslogics Registry Defrag is a free tool designed to optimize the Windows registry. The fragmentation of the registry can cause significant slow down your computer. This type of problem can be solved by removing redundant entries and defrag the registry.
The first Auslogics Registry Defrag analyzes the registry fragmentation and displays the information on the registry size before and after optimization. The tool then creates a system restore point. Registry file defragmentation process takes place after restarting Windows. In addition, Auslogics Registry Defrag is equipped with a mechanism for automatically optimizing the registry.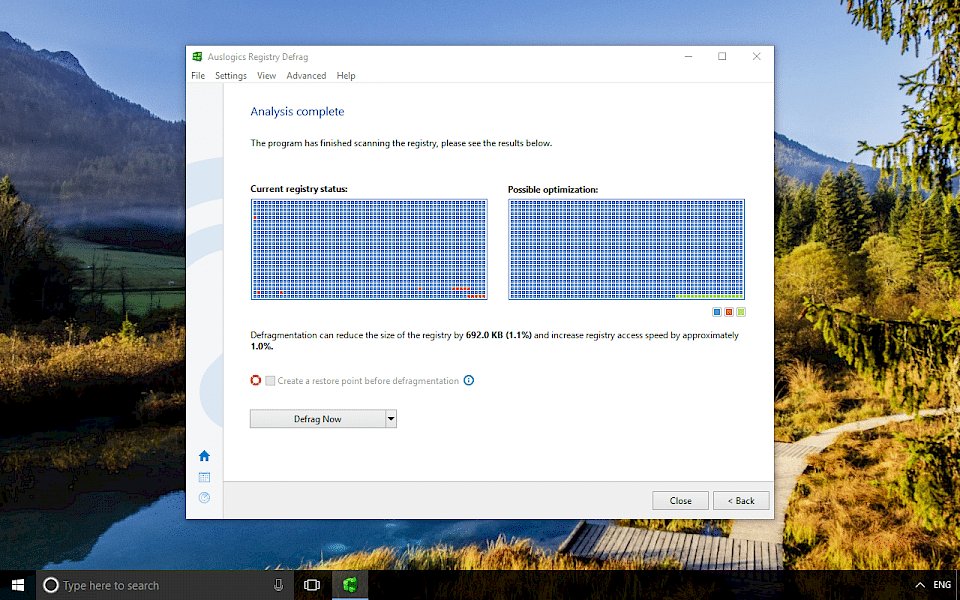 After completing the registry defrag Auslogics Registry Defrag displays a detailed report on the optimization process in format of HTML file. We can find information such as a scan time, file size with the registry before and after optimization, etc.
Also, the tool is equipped with a module to scan for unnecessary files left by installed applications, and data generated by the browser. The module does not offer the possibility of cleaning the system of unnecessary files.
You might also like