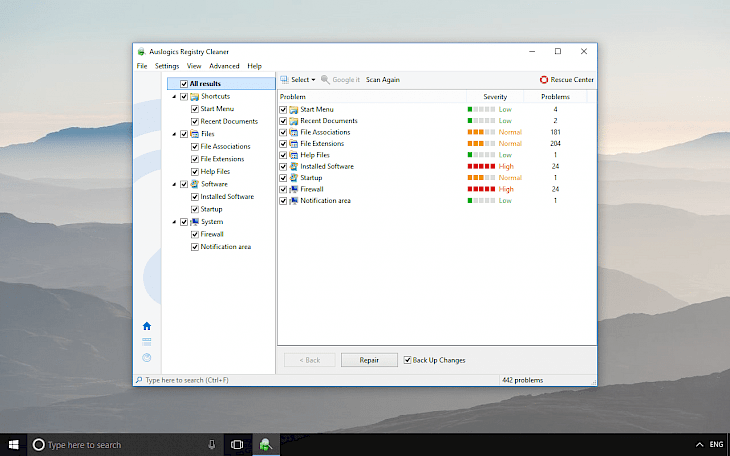 Download Auslogics Registry Cleaner
Auslogics Registry Cleaner is a simple and fast tool for cleaning the system registry of unnecessary or damaged entries. Registry Defrag defragments data inside registry files, eliminating gaps and reducing the file size. This can significantly speed up access to these registry entries.
The application scans the system registry items such as shortcuts to applications, recently opened documents, file associations, components and Actix OLX, file extensions, paths for applications, help files, missing software, fonts, firewall, run applications or DLL. Auslogics Registry Cleaner after scanning all the elements generates a report, which contains information about the detected errors.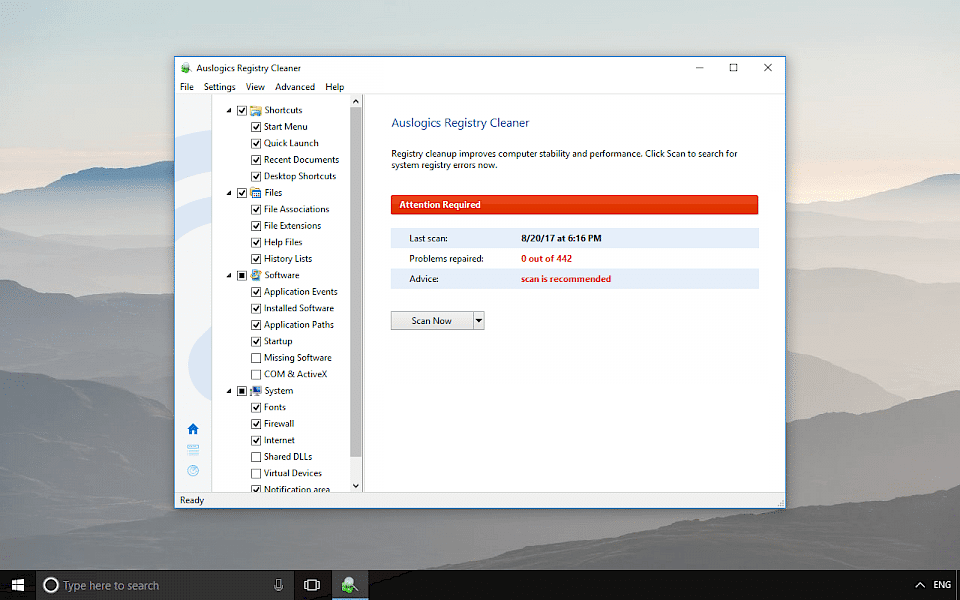 Auslogics Registry Cleaner can effectively repair all anomalies encountered in the system registry and create a backup. In the application, the user can also search for entries in the register and manage system restore point mechanism.
Also, the tool is equipped with a module to scan for unnecessary files left by installed applications, and data generated by the browser. The module does not offer the possibility of cleaning the system of unnecessary files.
You might also like