Auslogics Driver Updater download for Windows.
Category: Other tools
Version: 1.21.2.0
Last update: May 30, 2019
OS: Windows
License: trial
What is Auslogics Driver Updater?
Use Auslogics Driver Updater software to update drivers on your PC in one click to prevent device conflicts and ensure smooth hardware operation. Auslogics Driver Updater is compatible with Windows 7, Windows 8, and Windows 10.
Drivers are pieces of software that each device or hardware component needs in order to work. If you connect a device to your PC without installing the proper driver for it, Windows will have no idea what to do with it.
Manufacturers release driver updates to help make the device compatible with newly released hardware or software components you may install, to make it more adaptable to new technologies or to add functionality. Using outdated drivers, you may start getting errors and device conflicts. Some devices may completely stop working or may become very unstable.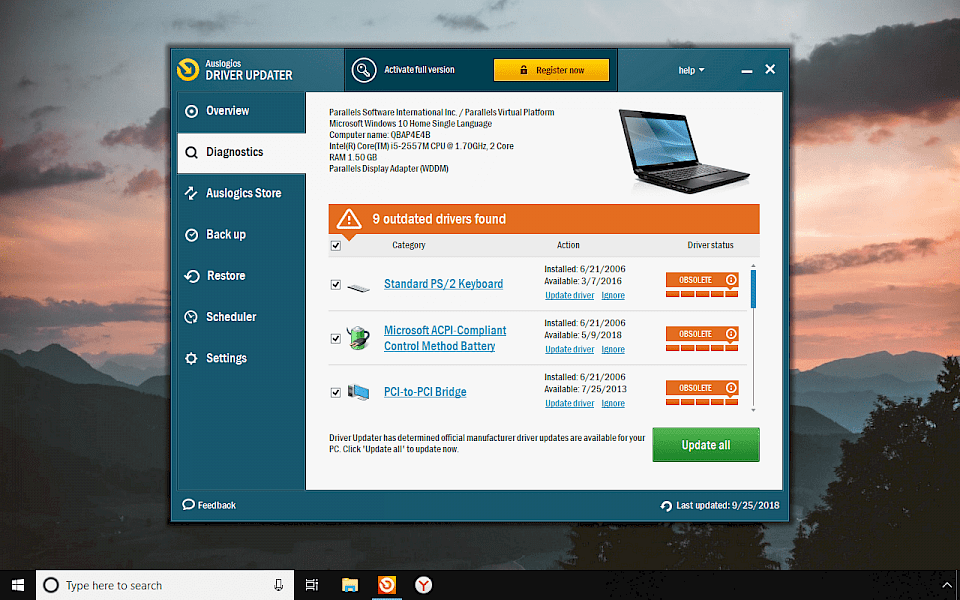 Auslogics Driver Updater offers a lot of usefully features including option to update all drivers in one click, download and install official driver versions made specifically for device type installed onto your PC, and the software creates backups of updating drivers so you can always go back to the previous driver version if you don't like the updated one. You can also make a diagnostic of your Windows system, manage and restore backups, and schedule next updates. To find new driver updates click Scan for drivers issues.
Auslogics Driver Updater Alternative
| Software | License |
| --- | --- |
| Driver Booster iObit Driver Booster - Windows key to update all drivers. | freeware |
| DUMo check, download, and update drivers. | freeware |