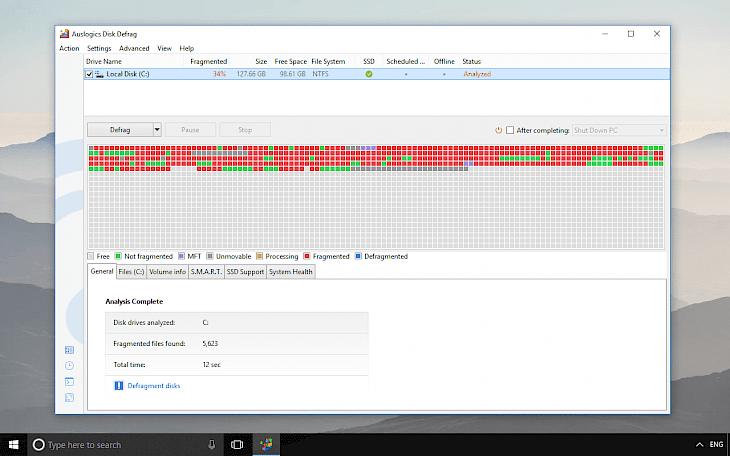 Download Auslogics Disk Defrag
Auslogics Disk Defrag is a very fast defragmenter to optimize selected files and folders, as well as entire hard disks. You can set the program to auto-defrag when PC is in idle state to keep fragmentation in check at all times.
In contrast to the built-in Windows utility for defragmentation, Auslogics Disk Defrag offers a fast optimizing data engine, a mechanism for consolidating free space on the disk, a ability to defragment selected files and folders, VSS compatibility, function to check and repair the file structure on HDD and a mechanism for automatic defragmentation in real time.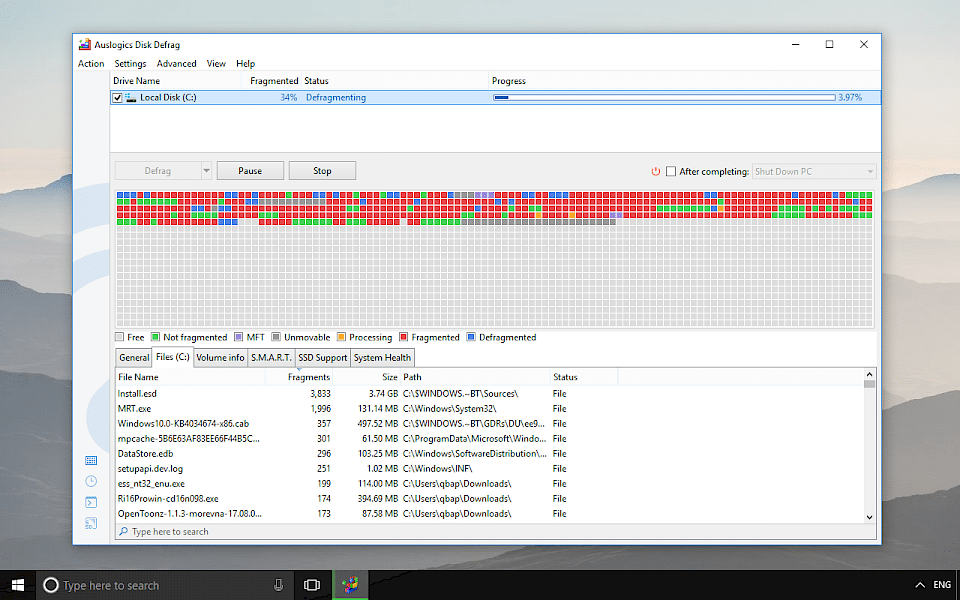 The Free version also offers a simple mechanism for creating scheduled defragmentation process and a system for optimization of SSD disks. From the application settings you can specify which files and locations to exclude from the defragmentation process.
The tool offers additional features such as moving system files to the beginning of the disk in order to optimize, shut down the system after a defragmentation or deleting temporary files before defragmentation.
You might also like