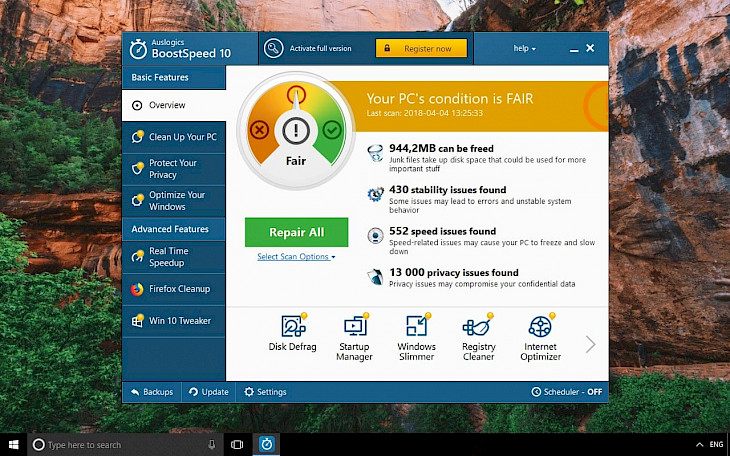 Download Auslogics BoostSpeed
Auslogics BoostSpeed Basic is a tool designed to optimize Windows system. The program is equipped with modules that are responsible for deleting unnecessary files, management of memory and running processes, etc.
The program in relation to the paid edition was deprived of a significant number of functions. Auslogics BoostSpeed Basic searches for and removes unnecessary files, has a built-in defragmenter data, lets you manage installed browsers including toolbars and accessories, finds duplicate files, allows the release of RAM and optimize running processes.
Auslogics BoostSpeed Premium offers a mechanism for automatic defragmentation of the system, secure data deletion, partitioning hard drives, find registry errors, tweek system settings, autostart management system, uninstalling programs, recovery of deleted files and much more.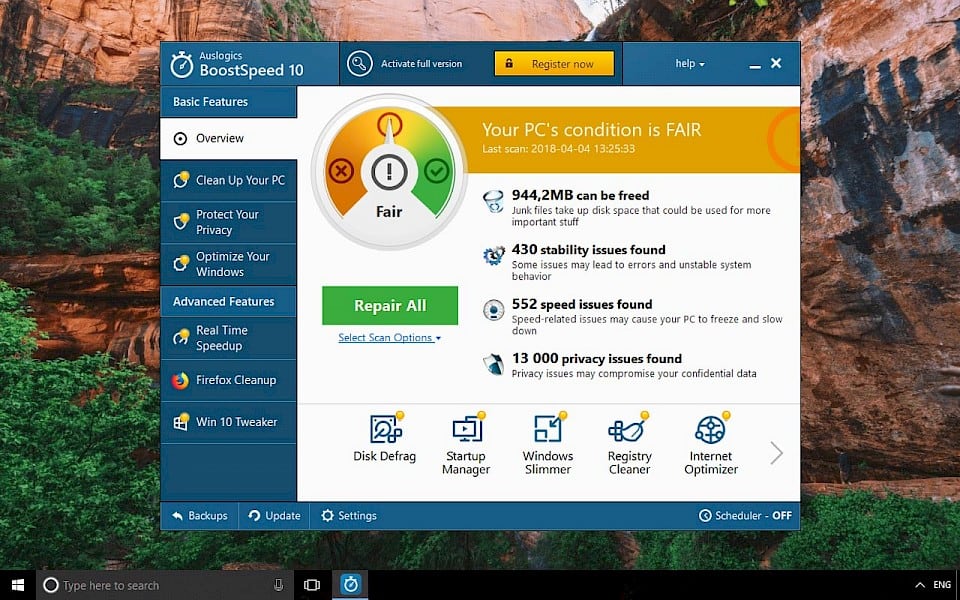 Auslogics BoostSpeed comes with 19 modules responsible for optimizing Windows. Moreover, the package does not lacked backup function of the changes, the ability to manually define the files to scan, algorithms, data erasing or writing ignore list items. Auslogics BoostSpeed also allows for planning to carry out optimization using the built-in scheduler.
You might also like