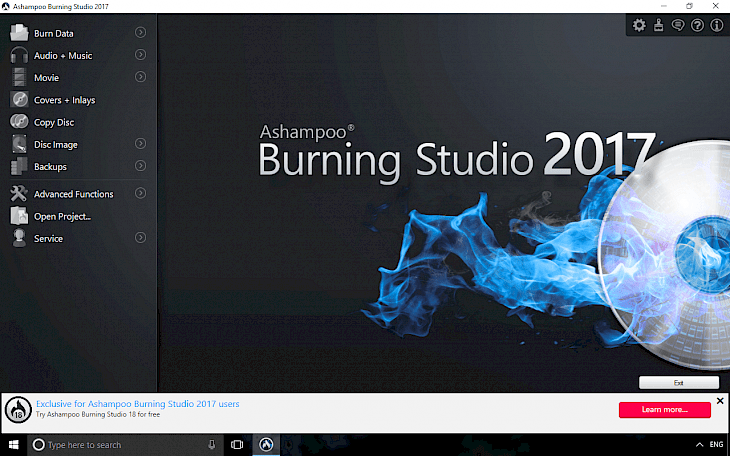 Download Ashampoo Burning Studio Free
Ashampoo Burning Studio Free is one of the best burning application with support for M-Disc and BDXL, option to create CD, DVD, Blu-ray discs with autostart capability, create data discs with autoplay menus, erase rewritable discs, burn music, create backup and more.
Main features of Ashampoo Burning Studio Free 2018 include ability to record, create and edit images ISO, BIN and ASHDISK, erase rewritable media (CD-RW / DVD / Blu-ray), copy discs, create movies (DVD-Video, VCD and SVCD), create MP3 and WMA CD/DVD/Blu-ray discs. Ashampoo Burning Studio Free can also create backups from mobile devices such as smartphones and tablets, create file and folder backups and compress and encrypt backups.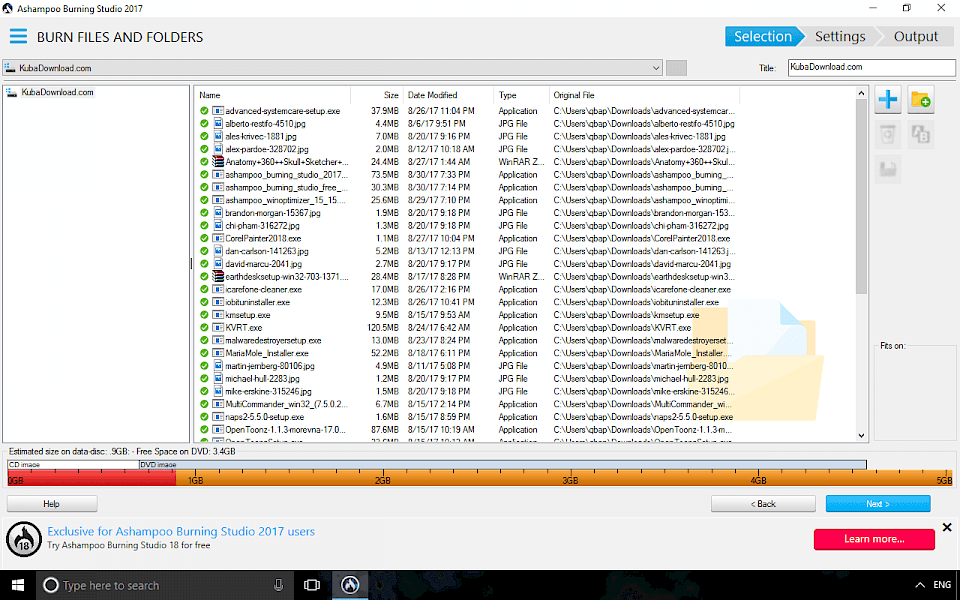 Ashampoo Burning Studio 2018 Free offers also great features for audio files. The software supports APE and OPUS file formats, CUE+MP3, CUE+Flac and CUE+Wav, you can Rip audio to FLAC and OGG formats, adjust volume and normalize MP3 and WMA files, create audio CDs and burn audio CDs from playlists. there is also support for 96kHz sampling, option to include meta data in audio conversion, export track lists, create MP3 and WMA CD/DVD/Blu-ray discs and extract audio from audio discs.
Other useful functions available in Ashampoo Burning Studio Free include online cover searching also for unknown tracks, design and print booklets, cases and labels, browse disk images, set emulated boot environment, create modified copies of CD, DVD, Blu-ray discs, define file system (ISO/Joliet/UDF) and Create video DVD and Blu-ray from prepared folder.
You might also like